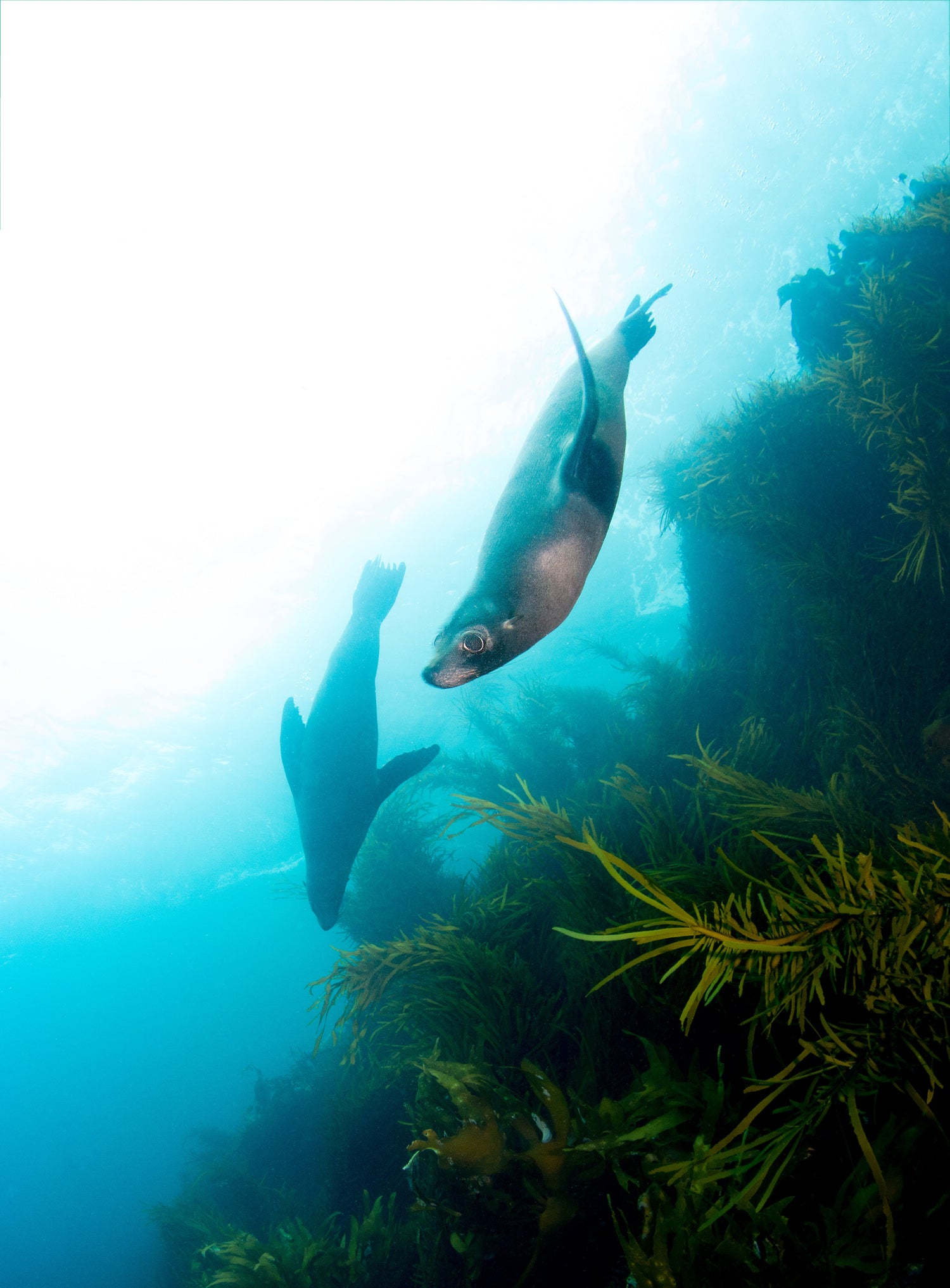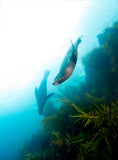 Ile Des Phoques - Dive with the Seals
Dive Trip - Go Dive Tasmania
DIVE ILE DES PHOQUES WITH GO DIVE TASMANIA
Ile des Phoques is a rugged granite island, with an area of 8 ha, lying close to the eastern coast of Tasmania near the Freycinet Peninsula. The island is home to a large seal colony and is riddled with sea caves. With many caves 20m tall with light coming entering the roof.

Depth range: 10 – 25 metres.
Location: 16 nautical miles from Triabunna.
Suitable for: Open water certified divers and above.
Seasonally the water temperatures change – from around 12°C in winter, to about 18°C in summer. Visibility is generally around 15 metres, and 20+ metres is not uncommon.

Ile des Phoques is located 16 nautical miles from Triabunna Wharf and is around a 45 minute boat ride out. Once you arrive the vessel will set anchor, where you will be greeted by numerous fur seals awaiting your entry.

Join us as we head to Ile Des Phoques to dive with the Fur Seals. Not one to be missed!

As this trip is chartered through an external operator, there are a few things you will need to know.

What's included: 2 x Boat Dives.

What you need: Your own equipment inc. 2 x tanks + SMB (must have to dive).

Where do we meet: 7:30am at Triabunna Wharf on date selected.

All equipment hire is available at our store in Hobart and must be collected the day prior ready for your early morning dives. Contact us on (03) 6231 9749

Booking Conditions

An

 

Open Water

 

Certification or higher is required to do the dives. A copy of certification must be sighted by staff prior to diving.
There is no dive guide, you will be buddied up with other divers on the boat
You must take all your own equipment inc. tanks
You must have an SMB to dive
As this is an external operator, a longer cancellation policy applies. Within 3 weeks of selected date, there will be no refund, unless you can find someone else to take your place.
We will provide a full 100% refund if we cancel