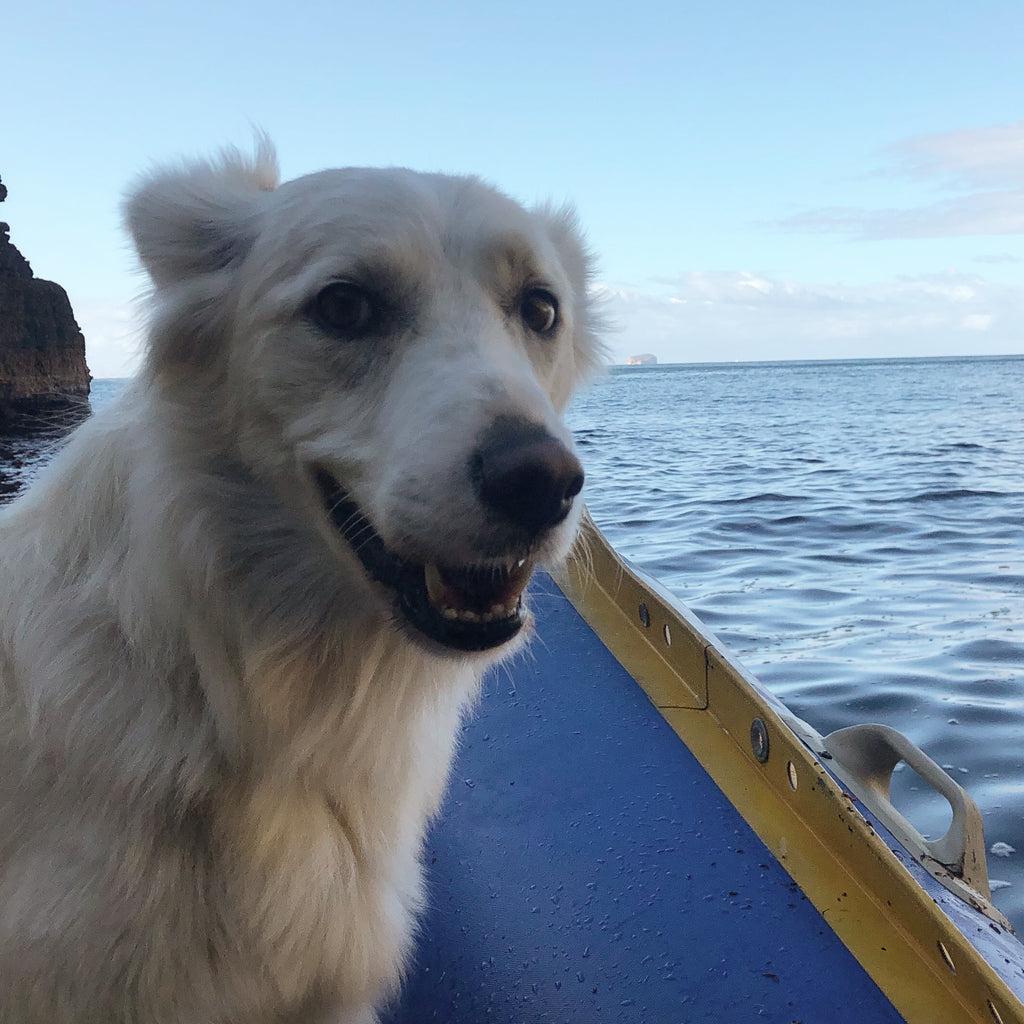 Often found sprawled out across the couch, or coming in from behind for a pat Toby is our Customer Satisfaction Doggo.
Toby came into Aaron's life September of 2016 where he was adopted from the 
Dogs Home of Tasmania
. From there, Toby went everywhere Aaron did. Toby soon became a big hit in-store greeting everyone with his big smile and pat me attitude.
It soon became apparent of Toby's love for the ocean, with afternoons spent running up and down the beach chasing the waves. Toby would then join Aaron on his boat for a day out fishing, It was now quite clear he felt completely at home near the water.
He now regularly joins school groups and local charters on their diving adventures aboard the Go Dive Vessel and relaxing at our divers lodge, Eaglehawk Neck.
Toby is very much apart of Go Dive and would love for you to stop in an say hello!
Finally Aaron would personally like to recommend the
Dogs Home of Tasmania
for anyone looking to find a companion. If you can provide a new life for any of the dogs at the home or support the home in anyway, please take it in to consideration.