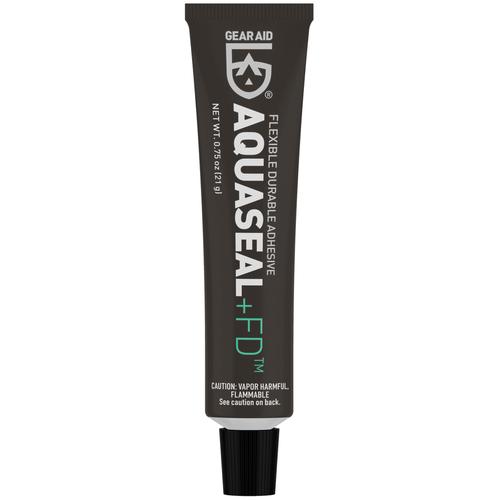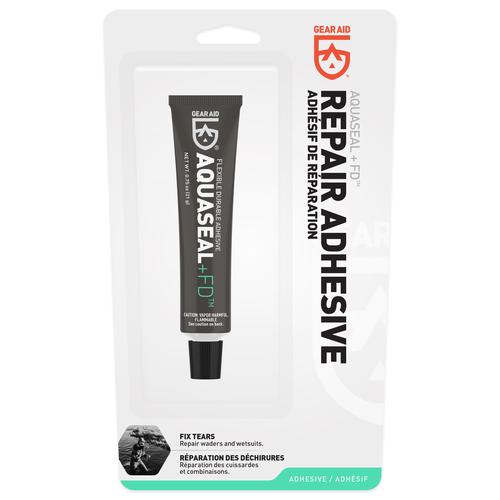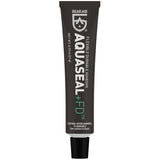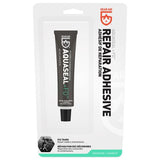 AQUASEAL FD REPAIR ADHESIVE
Accessories - Gear Aid
Aquaseal FD

Repair all types of gear failures with Aquaseal FD, a clear, waterproof urethane adhesive. After it cures, it becomes a flexible, rubber glue that is ideal for fixing outdoor gear that's in constant motion. It also offers excellent abrasion resistance. So, when fishing waders rip on the river or a wetsuit tears while diving through prickly corals, don't throw it away. Fix it with Aquaseal FD. It's also useful as a seam sealer. Don't let rips, tears, and holes stop you. Patch it up with the all-purpose Aquaseal FD and stay dry. 
Durable– Tough urethane repair adhesive bonds permanently to surfaces and dries clear
Flexible –

 

Cures to a stretchy rubber that bends with neoprene and other elastic gear
Waterproof

 

– Provides a water-tight seal that won't peel or crack over time
Abrasion Resistant –

 

Keeps gear looking good by withstanding scrapes and scratches
All-purpose

 

– Bonds to all types of outdoor fabrics including: neoprene, rubber, nylon, canvas and vinyl
Non-contact adhesive - pros and cons
I cannot fault the Aquaseal FD Repair Adhesive for adhesive properties - I'm still peeling it off my fingers a week and two dives after using it :-)
I used it to replace the latex neck seal on my trilaminate drysuit.
It is not a contact adhesive, which has advantages and disadvantages:
Pro, it doesn't grab permanently in the wrong position, leaving you with ruts and wrinkles in the join between the suit and the latex seal.
Con, it takes a long time to set, so you have to be really careful that the parts don't separate. My suit has a neoprene collar to protect the seal, so it won't lie flat, and the rim of the seal lifted while the adhesive was setting. [Luckily there was a bead of adhesive remaining all the way round (no leaks) and I bodgied the edges where it had separated with the McNett contact adhesive.]
I recommend making sure the neck of the suit is opened out completely flat, and that the seal is weighted or clamped down around the join while the adhesive sets.
Exactly as described
Used it to repair a hole in my wetsuit. Worked perfectly.