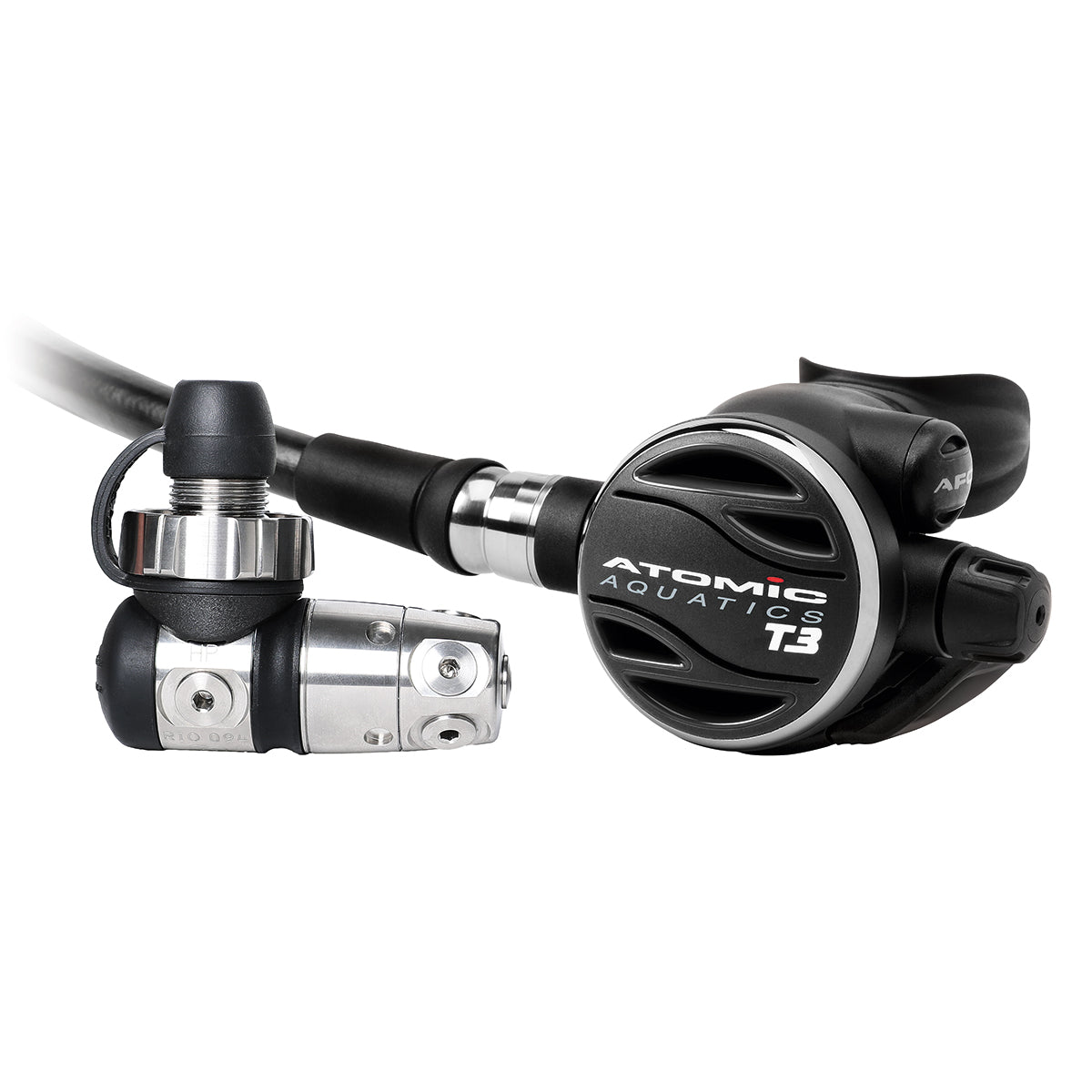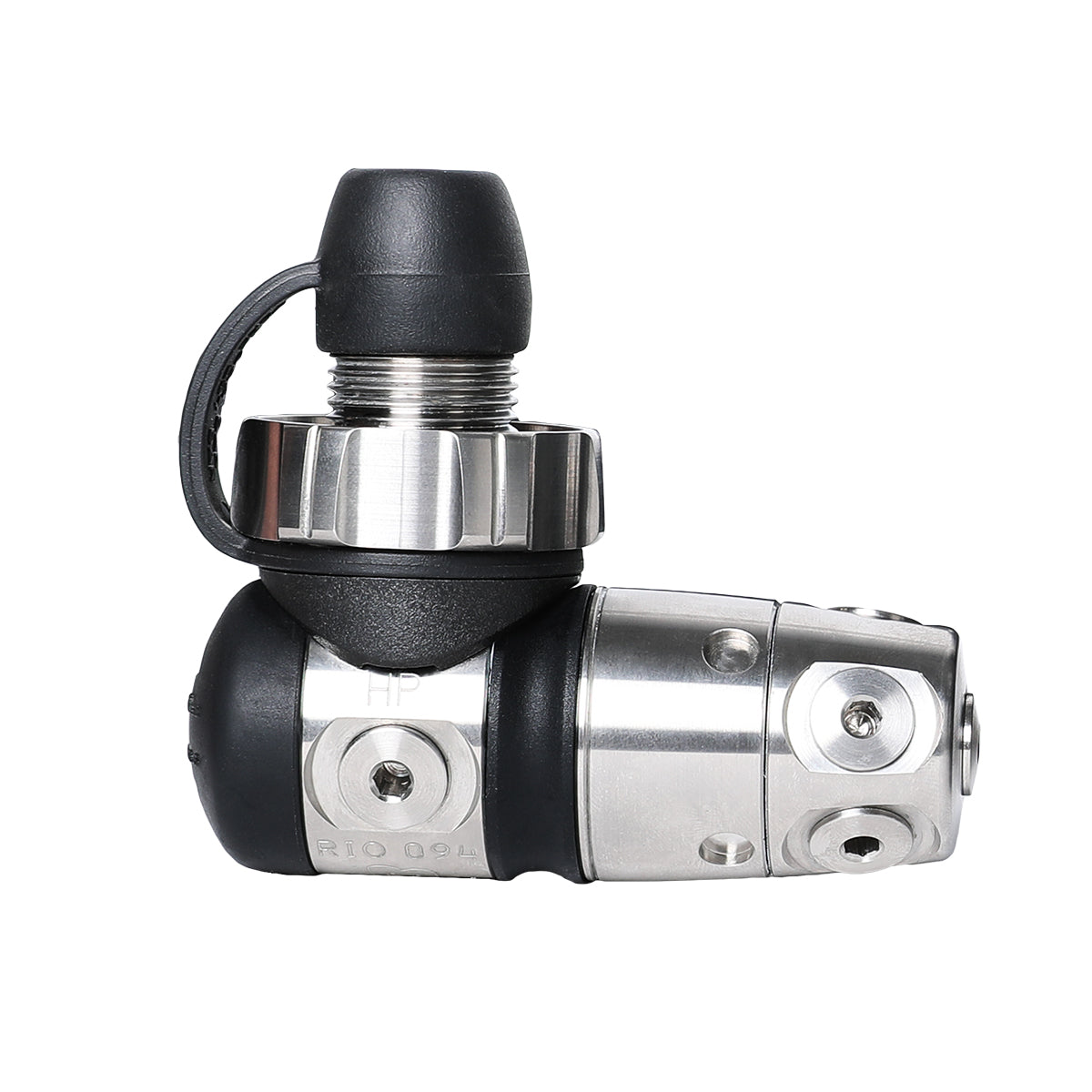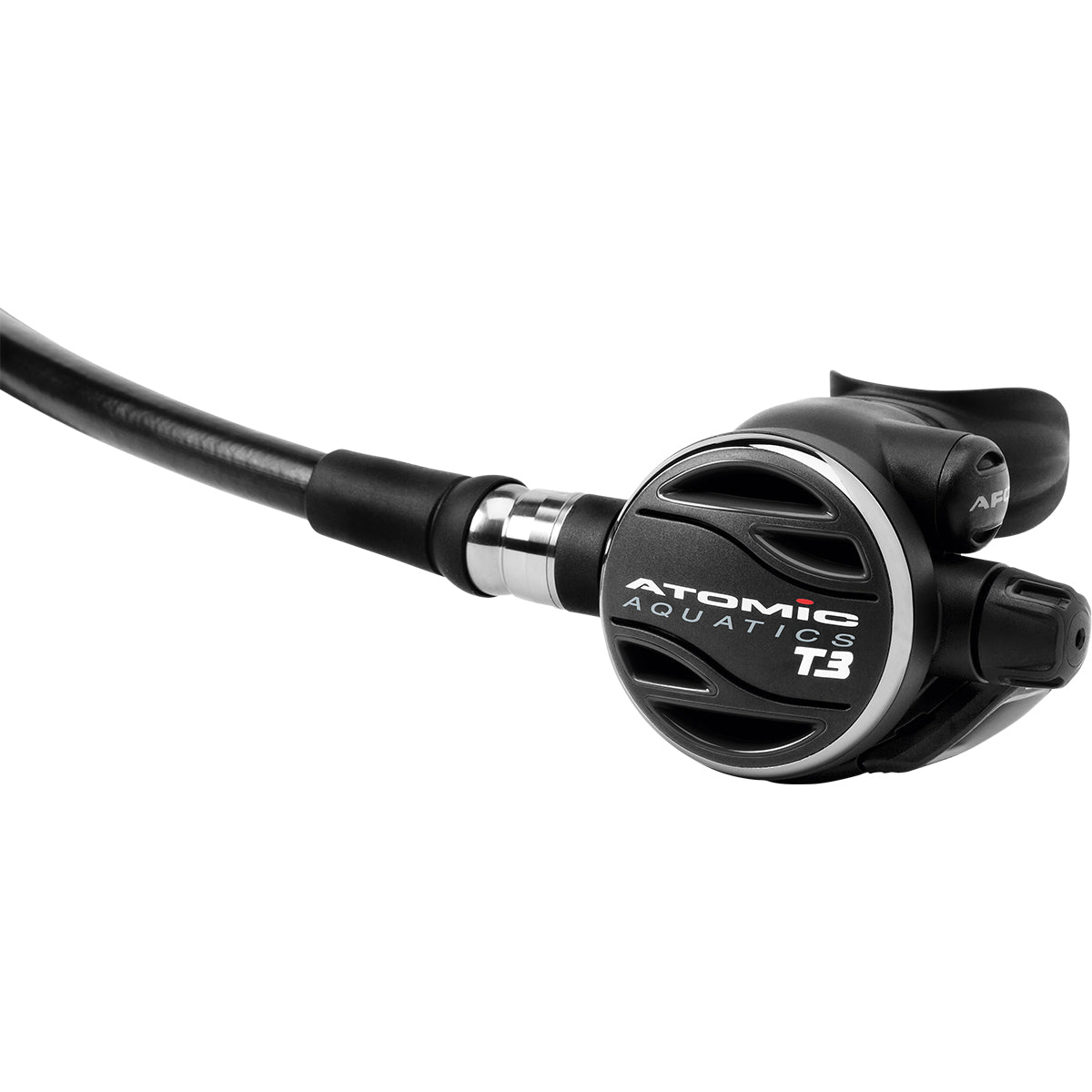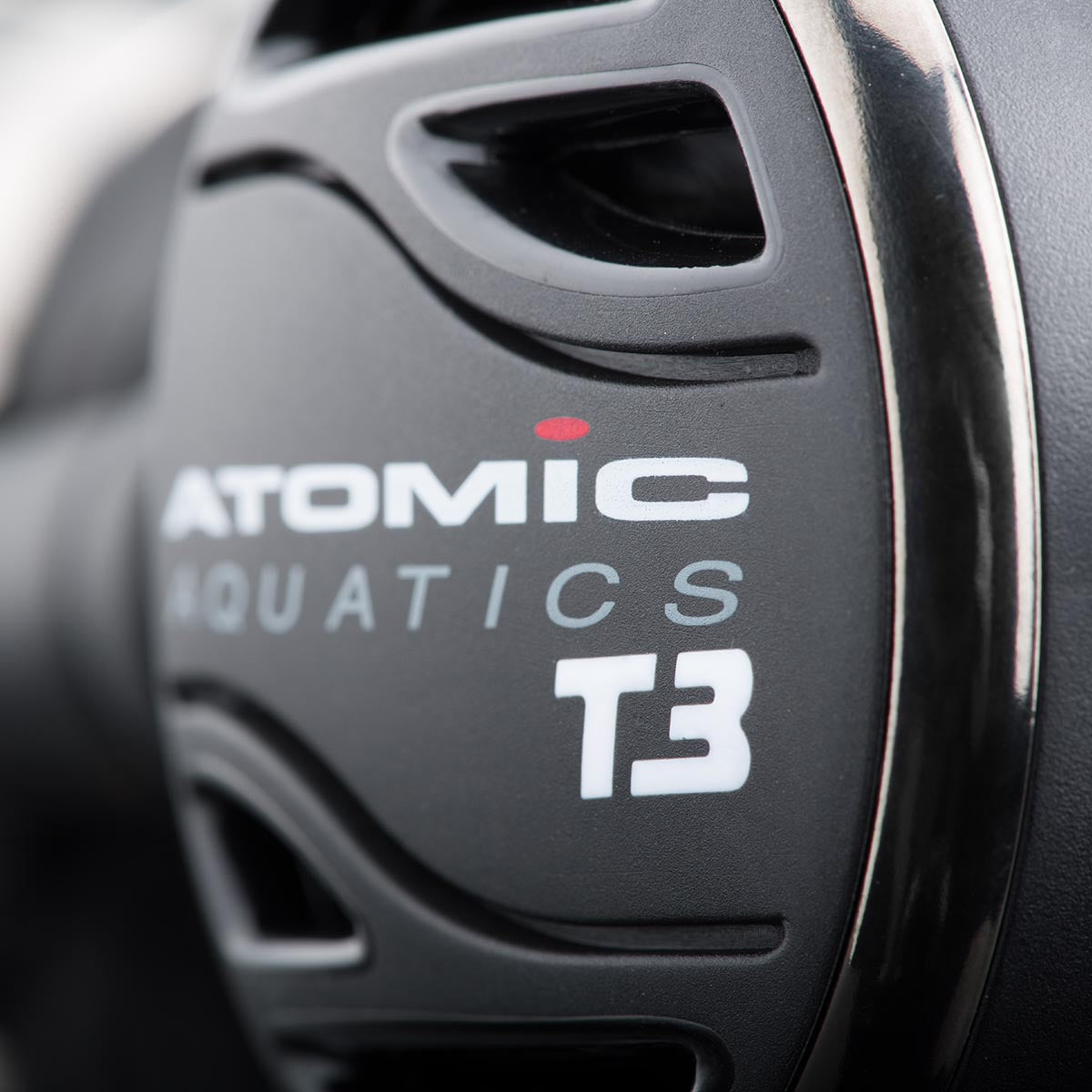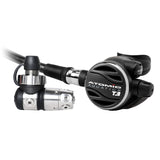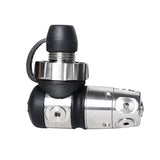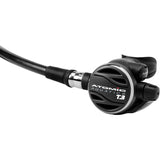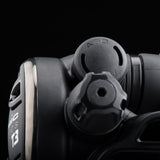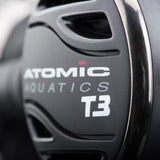 ATOMIC AQUATICS T3 REGULATOR - DIN
Regulators & Occys - Atomic
The T3 is Atomic Aquatics signature regulator. The T3 is for divers who want the absolute finest regulator on the market, regardless of price.
Amazing light weight makes it the perfect choice for travel. The T3 delivers unprecedented reliability and performance. In exotic locations, divers don't need to worry about finding a service location.
New, lighter component parts – the minimalist first-stage yoke design is optimised to use the least amount of material possible. All component parts in the second stage have been lightened to make the T3 the lightest regulator in the world and is fitted with our patented Atomic Aquatics all titanium comfort swivel with Black PVD coating.
T3 FIRST STAGE FEATURES
Precision-machined from solid Titanium alloy billet.
Minimalist yoke design is optimized to use the least amount of material for the lightest weight possible.
Atomic exclusive balanced Jet Seat high-flow piston.
Freeze-protected and factory-sealed to prevent outside
contamination from silt and sand.
Nitrox ready – approved for non-dedicated EAN use with mixtures up to 40%.
Ports: 2 HP fixed / 5 LP on swivel cap.
T3 SECONG STAGE FEATURES
Soft overmolded Rapid Adjustment Knob for manual detuning in special situations such as surf entries or octo use.
Pneumatically-balanced poppet, high-flow case and lever design for easy breathing at all depths and tank pressures.Patented Atomic AFC – Automatic Flow Control.
Patented Atomic Titanium Seat Saving Dynamic Orifice maintains crisp like-new factory tuning and prevents damage during storage.
Hose features patented all-Titanium Atomic Comfort Swivel with Black PVD coating.
Dual material second stage cover enables entire front to be used for purge.
Elliptical exhaust valve dramatically reduces exhalation effort a tdepth.
Dual silicone comfort fit mouthpiece with tear-resistant bite tabs – both comfortable and durable.
PVD coated metal-accent front cover ring.
Deluxe padded travel bag.