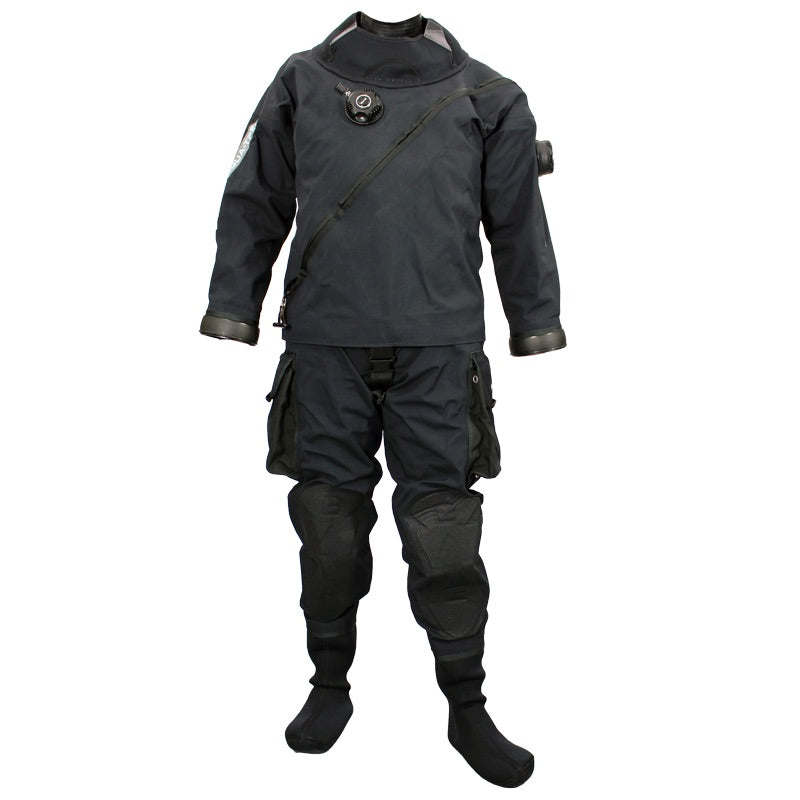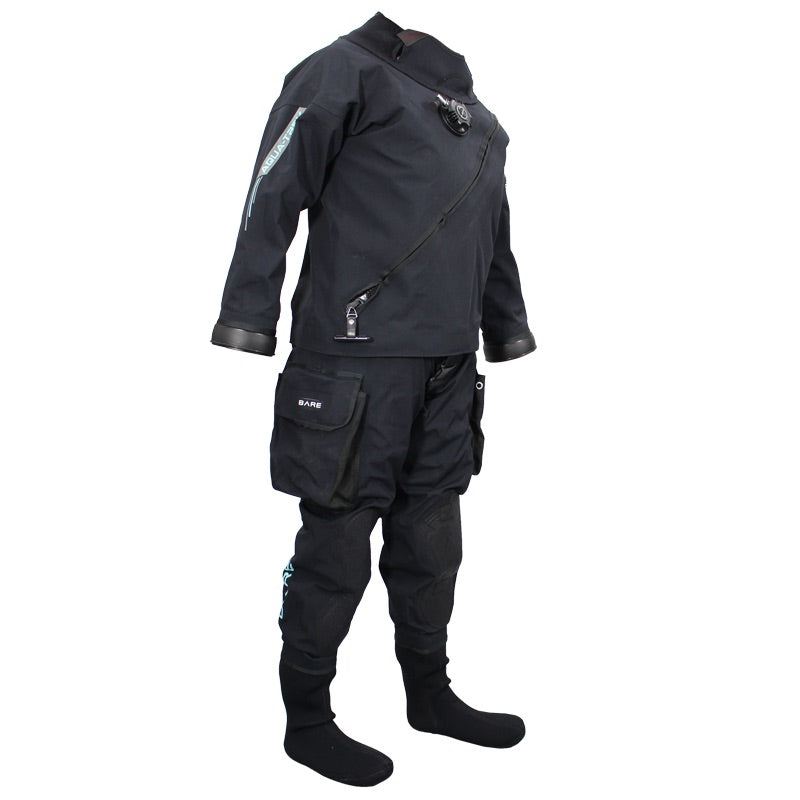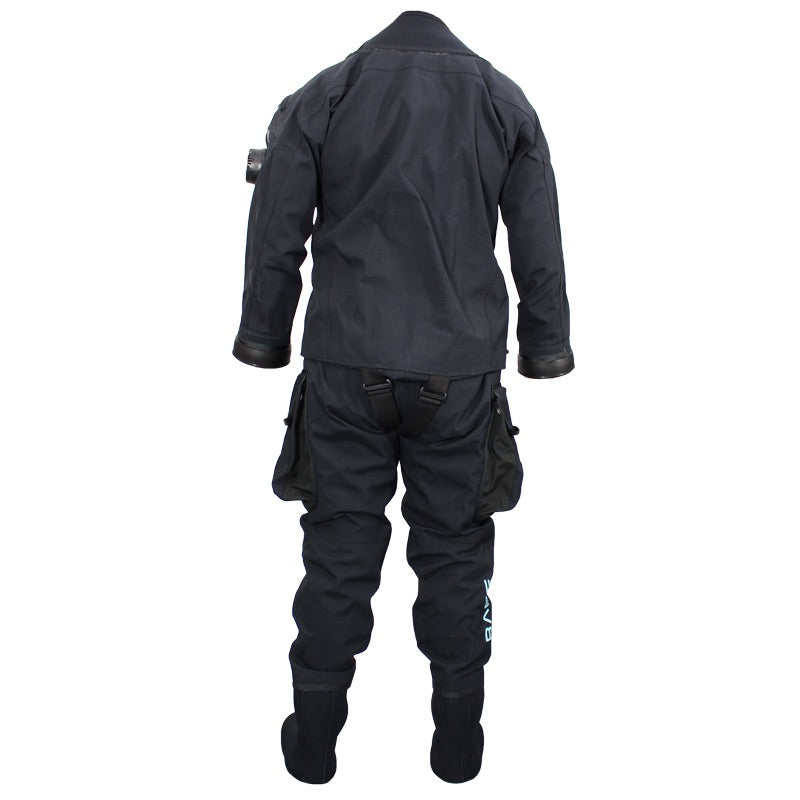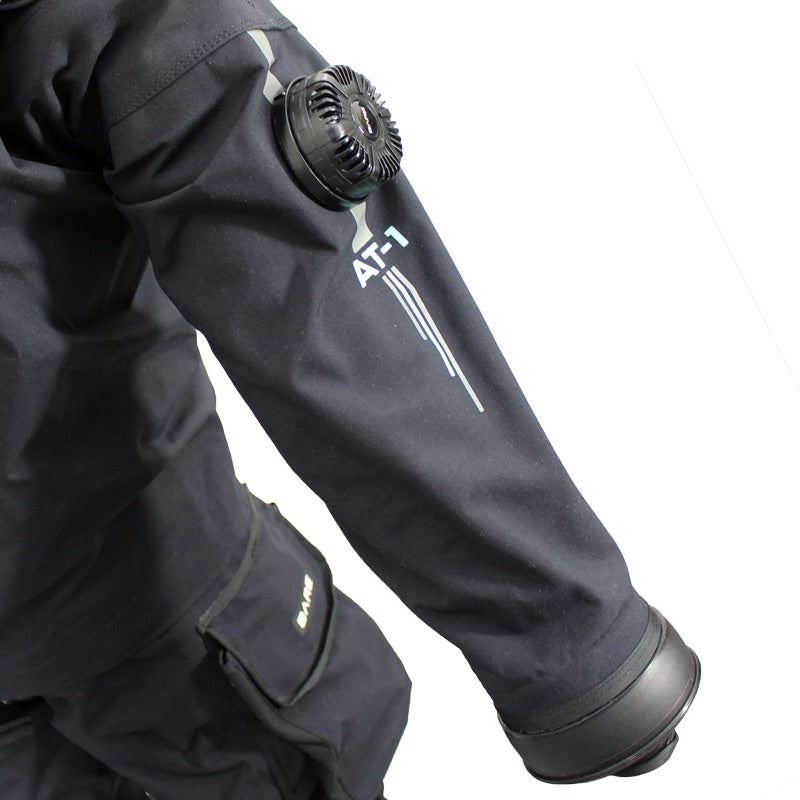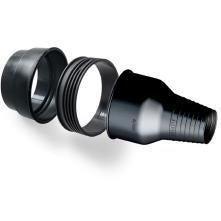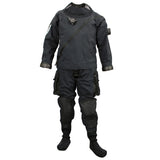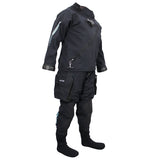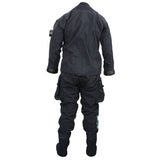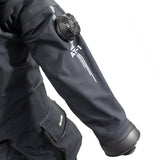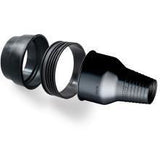 BARE AQUA TREK 1 DRYSUIT - LADIES
Drysuit - Bare
BARE has been designing and producing drysuits for SCUBA diving, water sports, offshore safety and survival industries for over forty years. All products undergo extra-ordinary testing in demanding scenarios and conditions to ensure that BARE divers have a perfectly crafted suit that will stand up to the challenges of any environment. The Aqua-Trek 1 is no exception to the rule utilising our exclusively engineered Cordura Nylon Oxford 4-Layer fabric, this is durable breathable and designed to be lighter weight than traditional trilaminates. The Aqua Trek 1 is ready no matter where your adventure takes you.
TECHNICAL FEATURES

Lighter weight breathable material in tailored to precision in both Male and Female specific patterns
Lightweight low-profile plastic dry zipper
2MM nylon/smoothskin warm collar with vented neck drain provides an improved seal with the BARE dry hood
M-PADz knee protection with 2MM neoprene backing providing added padding for comfort
2 needle "felled seam" construction increases seam integrity, is low profile and less prone to abrasion and finishes for a clean look
Flexible double taped reinforcement at "critical wear" seam points for added durability
Telescoping torso with field replaceable crotch strap
Includes 4-point suspenders
Includes Drysuit Backpack
Material: exclusively engineered and durable Cordura Nylon Oxford 4-Layer fabric
MEASURE YOURSELF
Wear minimal clothing (ie. T-Shirt, shorts, bathing suit) at the time of measuring. All measurements must be taken with a soft tape measure pulled snug but not tight. Stand straight, looking forward with your feet flat on the floor. It is best to have help taking the measurements, in order to remain in the optimal measuring stance.
WEIGHT: As close as you can accurately 
HEIGHT: From the top of your head to the floor
CHEST: 

Measure around the fullest part

WAIST:  

Measure around the narrowest part

HIP: 

Measure around the fullest part

TORSO:

 

Top of shoulder to crotch vertically
INSEAM:

Measure from crotch to floor
FIND YOUR SIZE


| | | | | | | |
| --- | --- | --- | --- | --- | --- | --- |
| WEIGHT(kg) | 45-47 | 54-66 | 64-75 | 66-77 | 73-84 | 82-93 |
| HEIGHT(cm) | 161-166 | 165-170 | 169-174 | 176-181 | 173-178 | 176-181 |
| CHEST(cm) | 81-89 | 89-97 | 97-104 | 97-104 | 104-112 | 112-119 |
| WAIST(cm) | 58-66 | 66-74 | 74-81 | 74-81 | 81-89 | 89-97 |
| HIP(cm) | 84-91 | 91-99 | 99-107 | 99-107 | 107-114 | 114-122 |
| TORSO(cm) | 59 | 62 | 64 | 67 | 67 | 69 |
| INSEAM(cm) | 79 | 81 | 82 | 86 | 83 | 84 |
| YOUR SIZE | XS | S | M | MTALL | L | XL |