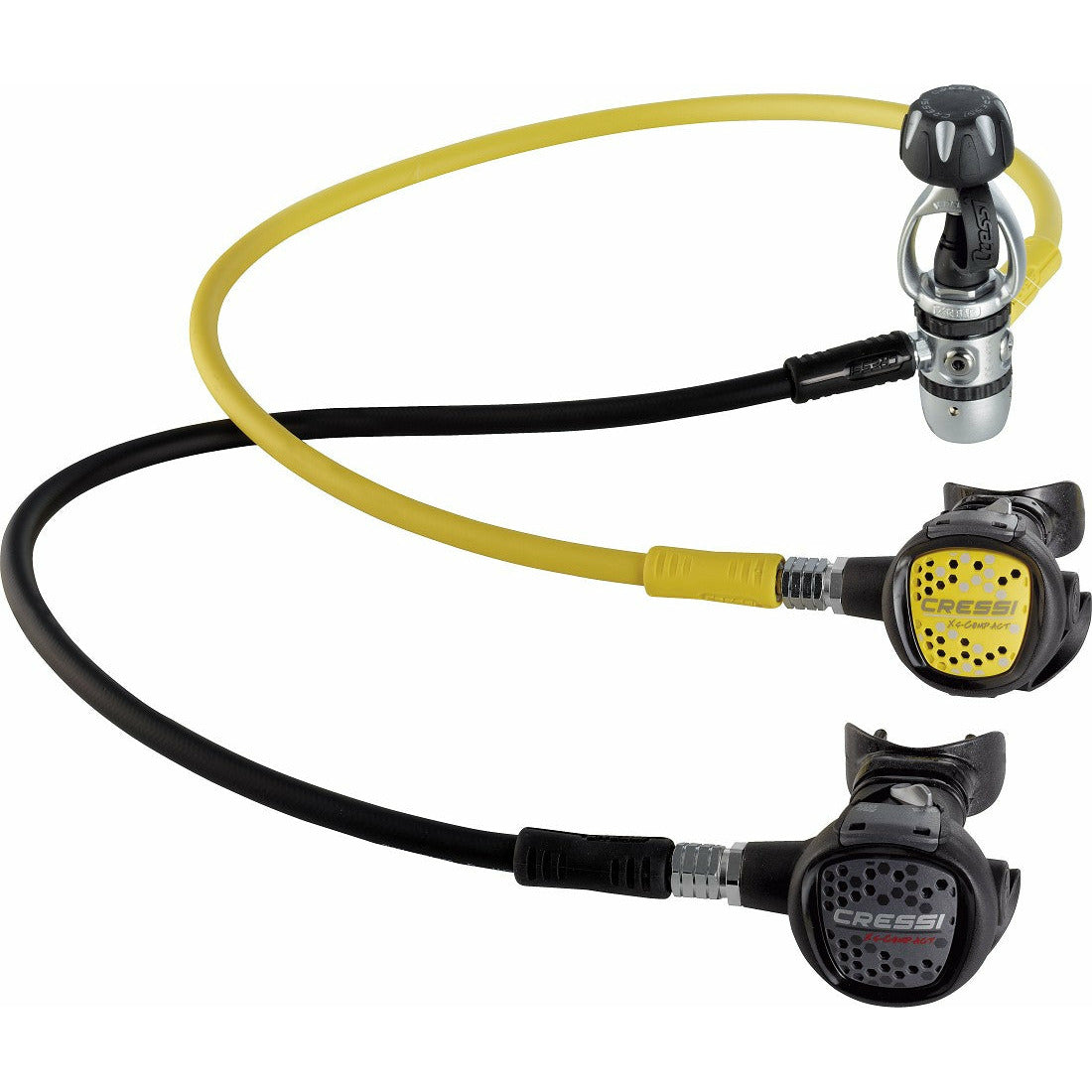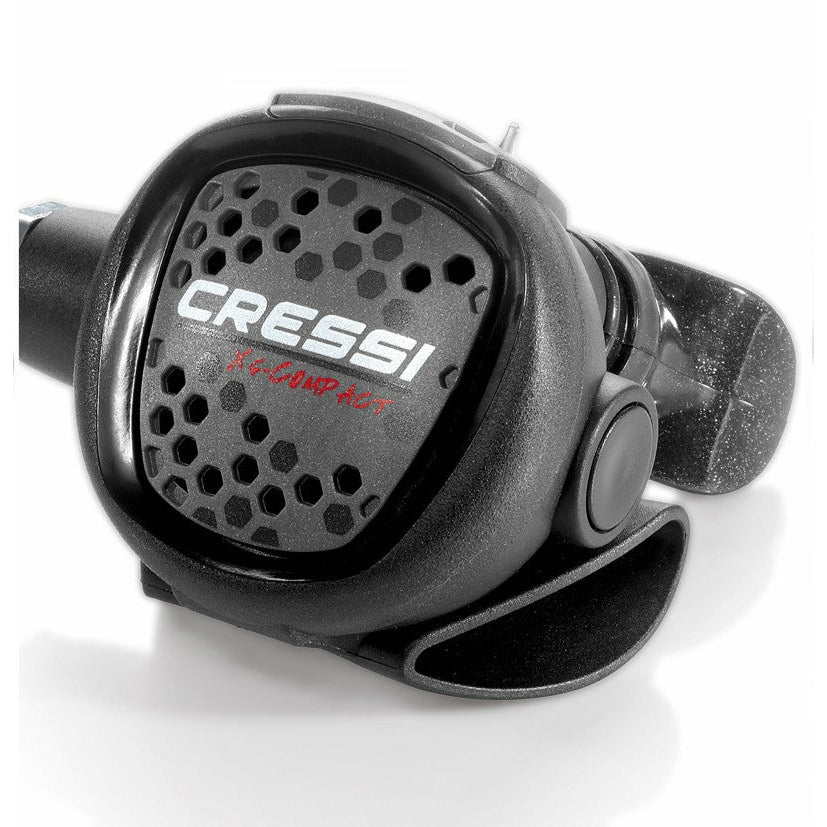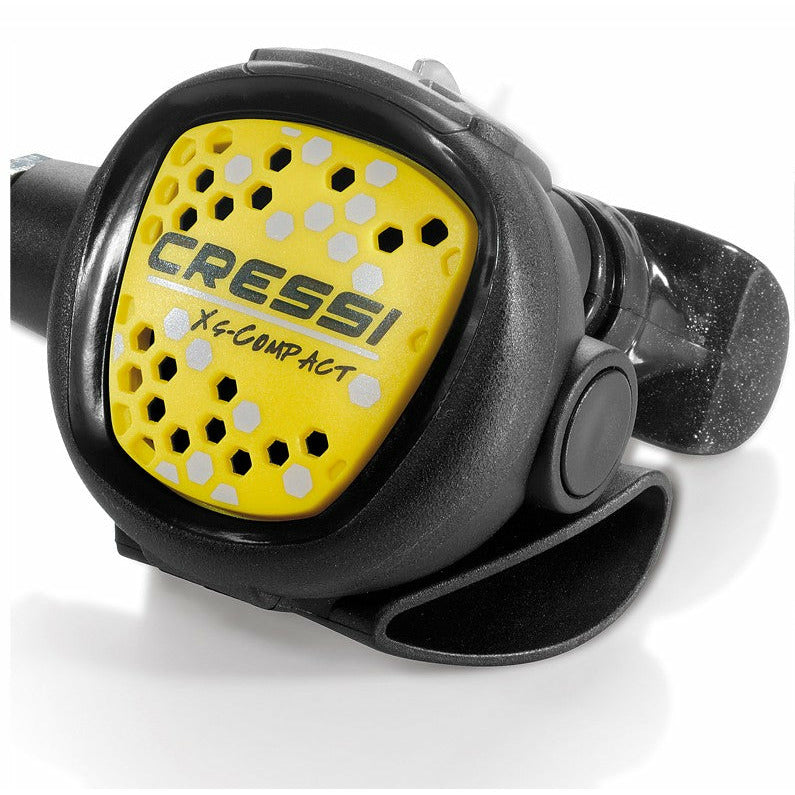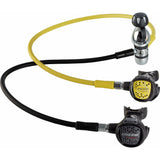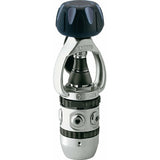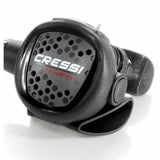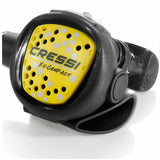 CRESSI AC2 COMPACT + COMPACT OCCY REGULATOR SET
Regulators & Occys - Cressi
The Cressi Cressi AC2 Compact + Compact Occy Regulator Package Includes:
Cressi AC2 1st Stage

Cressi Compact 2nd Stage

Cressi Compact Occy
Ideal scuba diving regulator for beginners and travelers at an affordable price. Piston 1st stage plus a compact single-hull second stage. Made in Italy. Simple piston 1st stage, a "work mule" that is affordable, simple, reliable and robust, suitable for intense use. This first stage is appreciated by dive centers and professional companies who consider it to be a very rentable tool, due to its low cost and practically nonexistent need for maintenance, as well as a surprising level of performance. 

TECHNICAL FEATURES 1ST STAGE
Piston design
1 outlet HP 7/16 UNF
4 outlets MP 3/8 UNF
Service pressure: 232 BAR | 3365 PSI
INT Yoke version - Calibration pressure: 9,5-10 BAR
Brass body Electroless Nickel plated
High capacity conical filter electroless nickel plated
AISI 316 long-lasting piston
Extremely easy in maintenance since IP is adjustable from the outside
Stainless steel spring
Flow rate: 2100 l/min
TECHNICAL FEATURES 2ND STAGE
Downstream system
Adjustable venturi effect
Patented antifriction lever
Big purge button
Anti-scratch surface
Bayonet-type cap holder with security lock
Removable exhaust tee
COMBINATION PERFORMANCE
Average Cracking effort 6 mBar
Average breathing effort 1 J/l
Hose Extremely light and flexible weight: 153 g