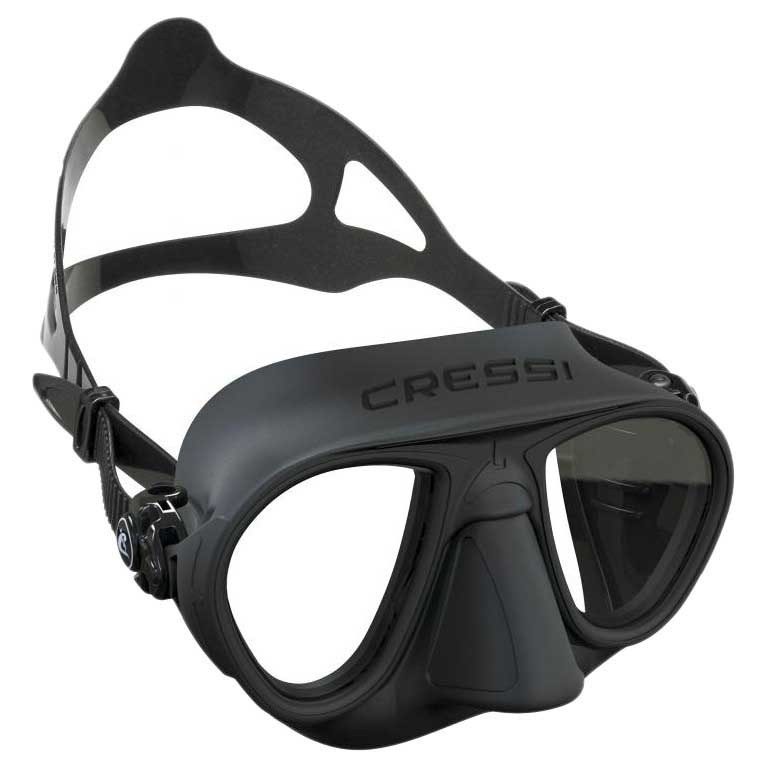 Cressi Calibro Mask HD Mirror
Mask - Cressi
Cressi Calibro Mask HD Mirror


100% HIGH QUALITY SILICONE
BUILT WITH THE NEW IDF TECHNOLOGY INTEGRATED DUAL FRAME
MATTE COATING

CRESSI FOG STOP SYSTEM New Patent Pending
CALIBRO is the perfect mask for diving.
This mask has a particular tapered structure deriving directly from the highly popular patented Nano mask: IDF-INTEGRATED DUAL FRAME TECHNOLOGY SYSTEM.
CALIBRO enjoys a conglomerate of technical advantages that Cressi has been incorporating in recent seasons in various models. It combines a great technicality with a captivating design and medium proportions, both saddle and facial.
IDF-INTEGRATED DUAL FRAME TECHNOLOGY SYSTEM
Its exclusive structure integrates the frame into the facial itself instead of superimposing it.
This exclusive construction system, which allows assembly without the need for gluing, reduces thicknesses to the absolute minimum, thus improving the internal volume, visibility and adaptation of the mask. It reduces its weight to a total of 118 g and gives it the structural rigidity of a traditional mask with the advantages of a mask without a frame. In addition, it improves the watertightness of the mask, eliminates any possibility of uncomfortable contact of the frame with the forehead and eliminates any view of the central area of the frame from the inside.