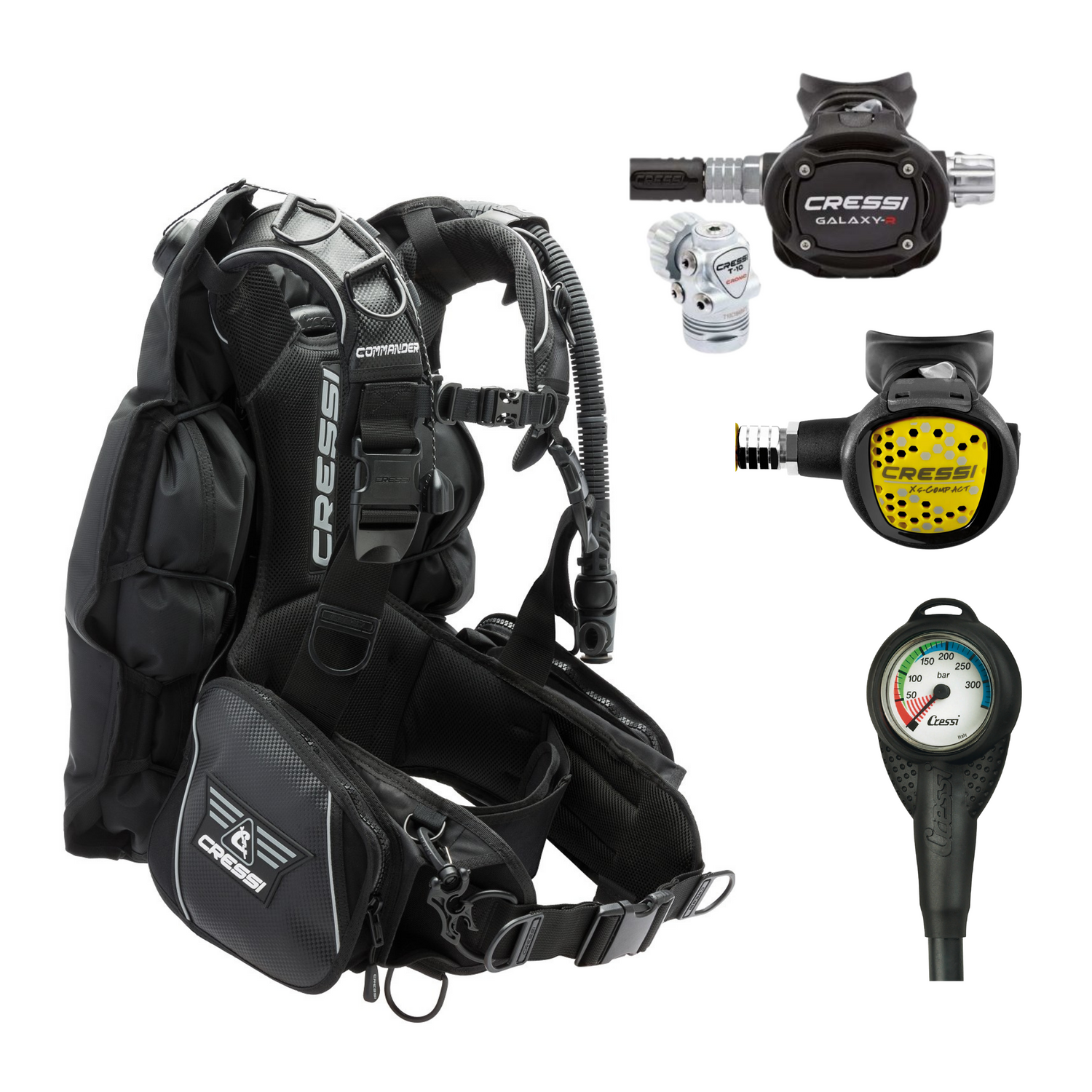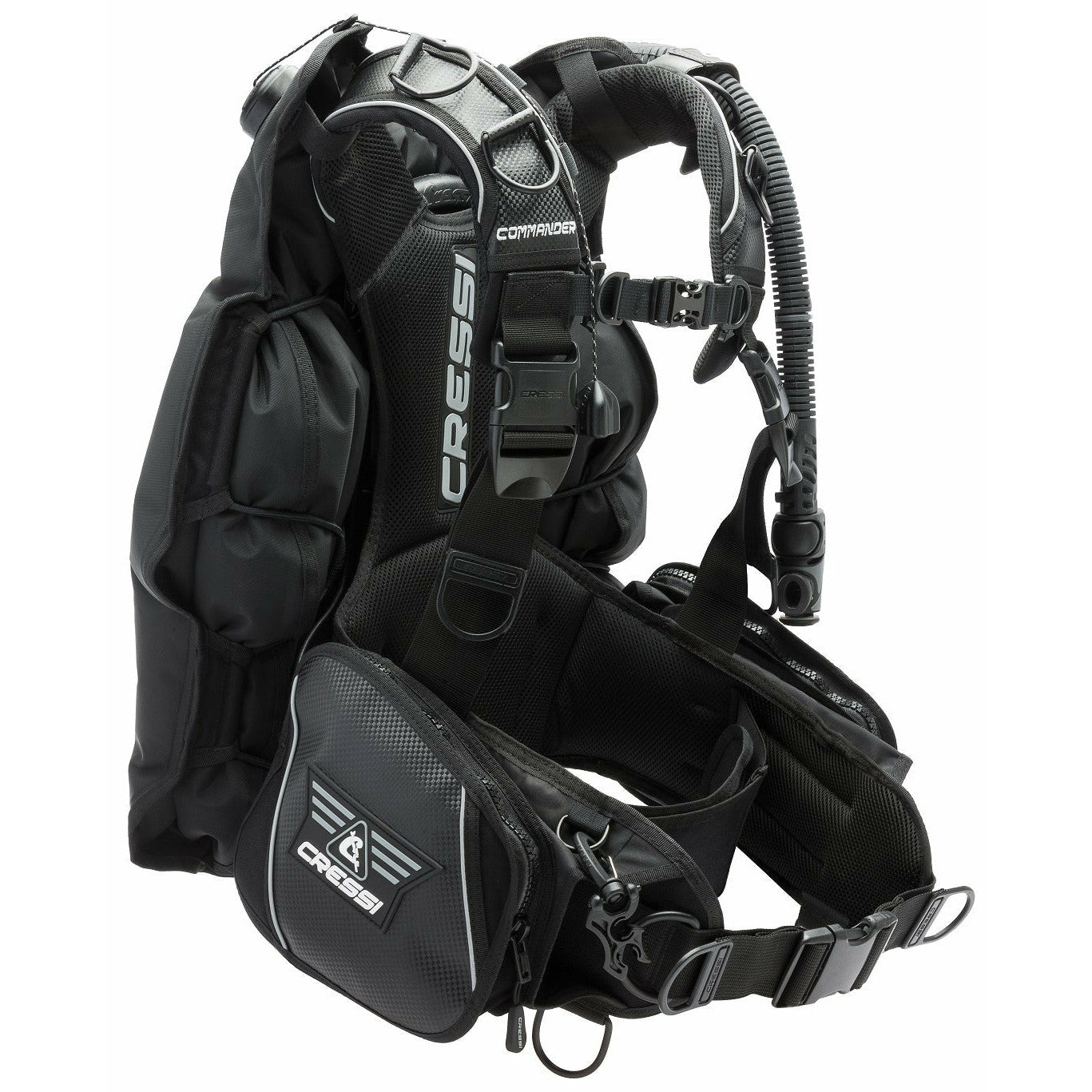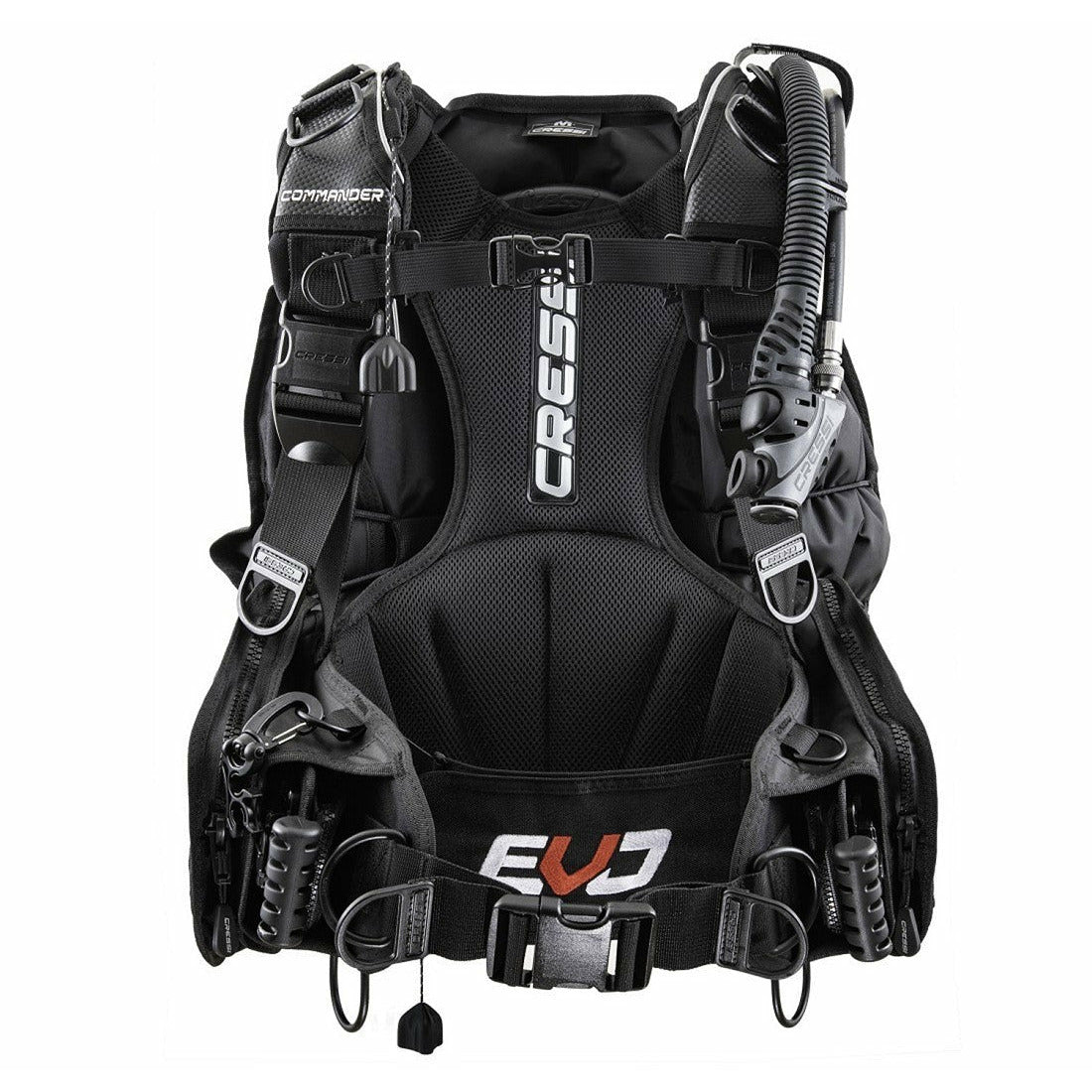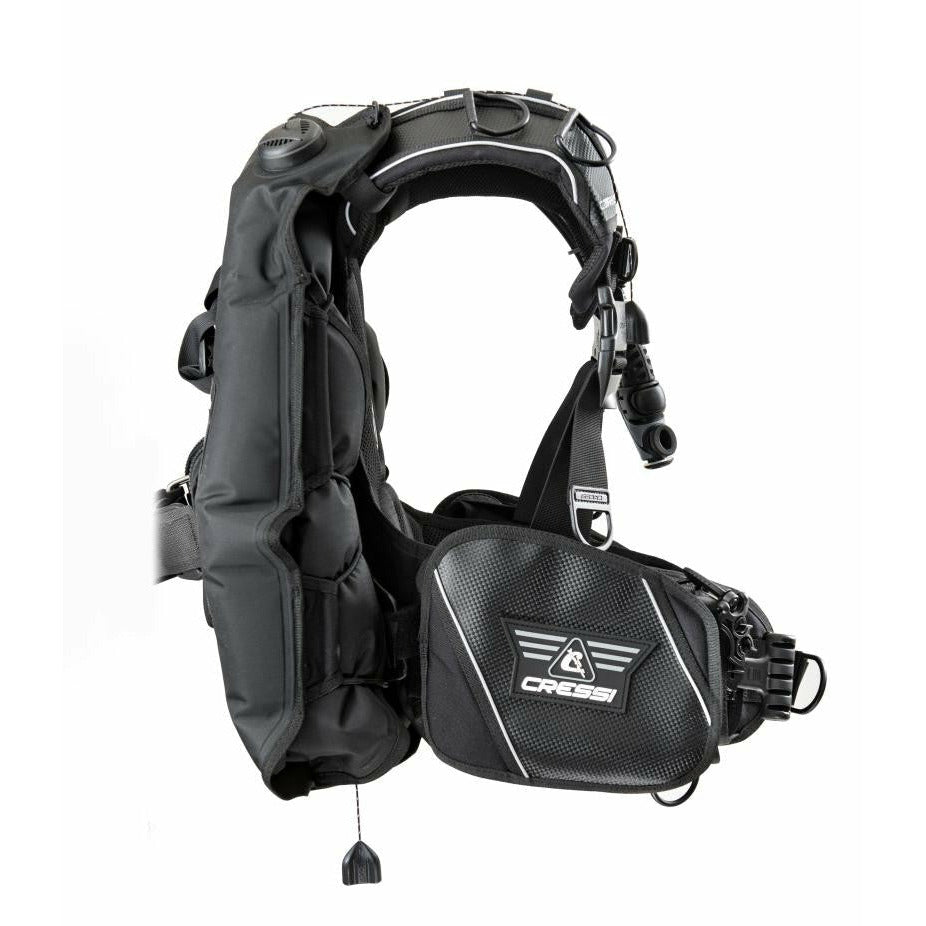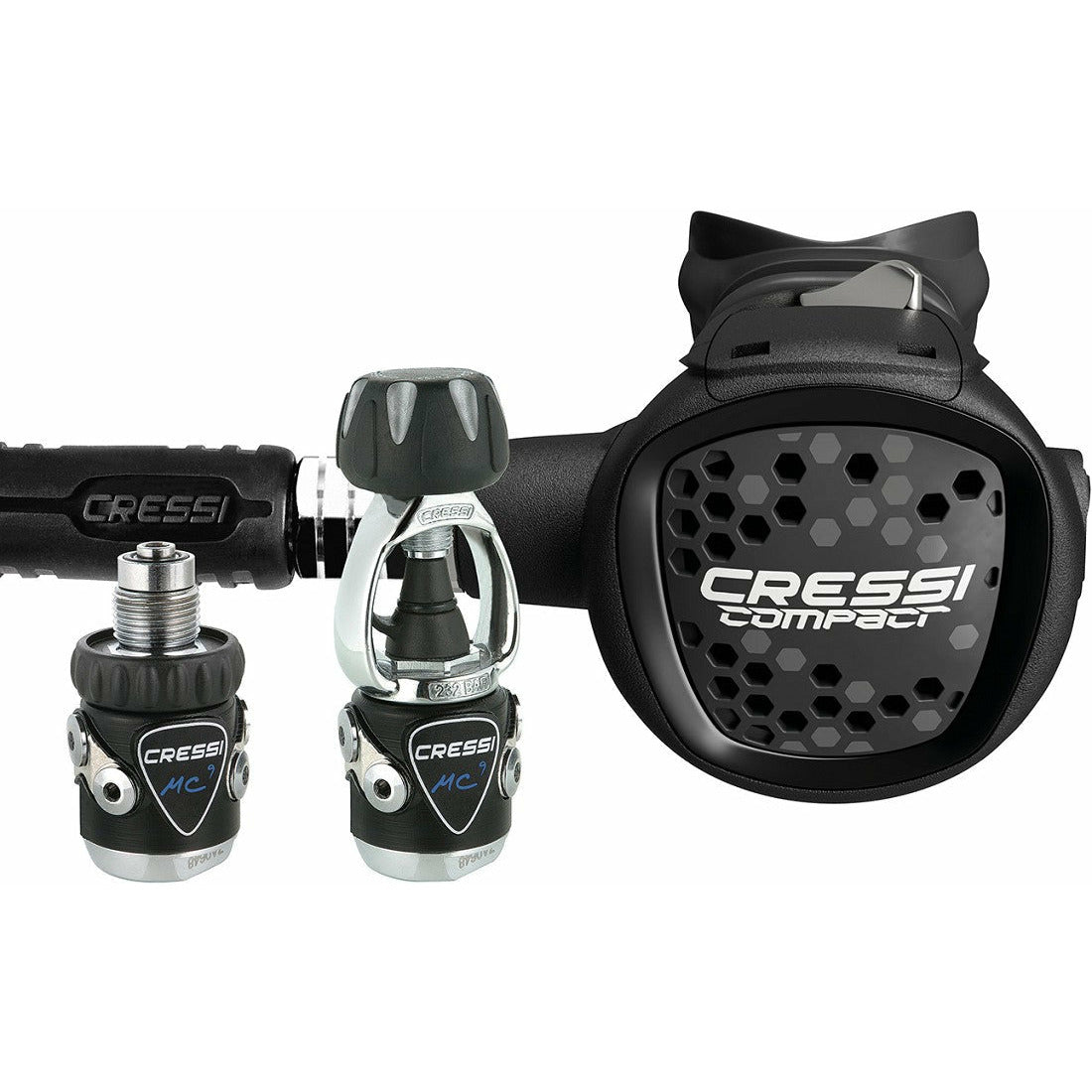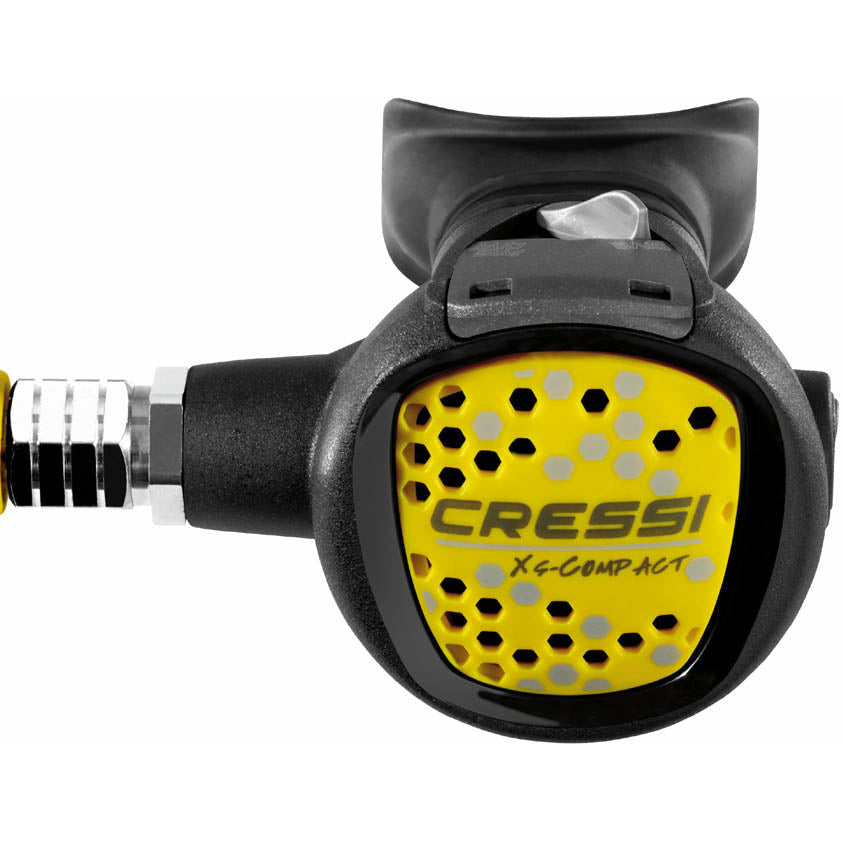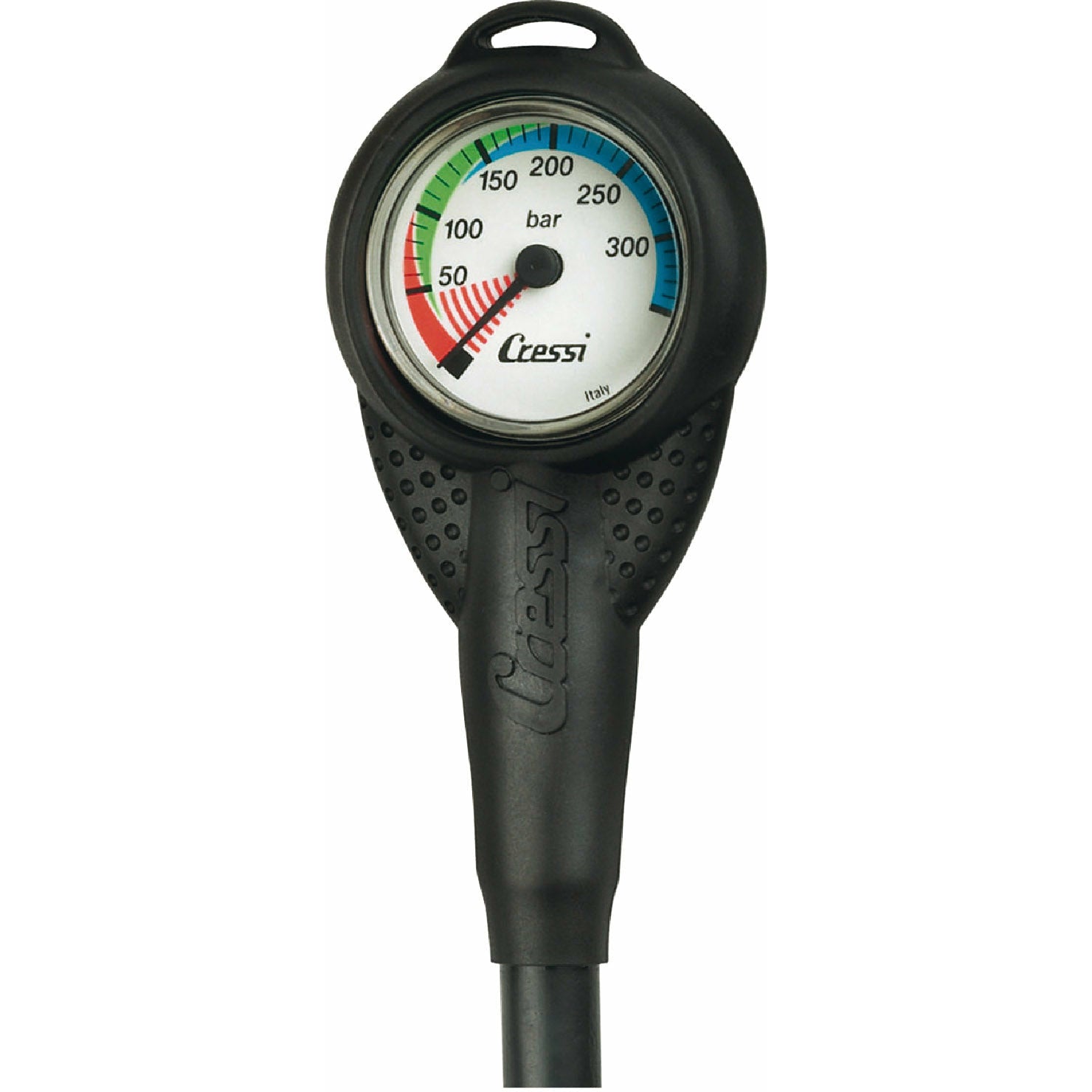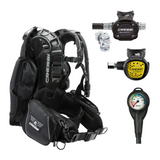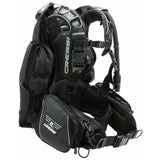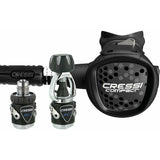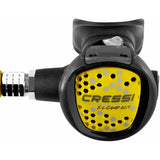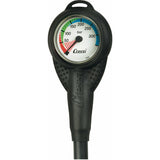 Cressi Commander Package - Elite
Scuba Package - Cressi


This product can only be sold offline it is not allowed to sell it online. Please submit a quote request so our staff can assist you with an offline sale.



The Cressi Commander Scuba Package - Elite Includes:
Cressi Commander BCD

Cressi T10-SC Cromo / Galaxy R Regulators

Cressi Compact Occy

Cressi Mini SPG

CRESSI COMMANDER BCD

The Commander Evolution Jacket is an impressively light high-buoyancy rear-mounted BC, anatomically designed for maximum comfort and wearability. Its main features are its detachable harness and air cell. The rear-mounted air cell interferes neither with the main underwater component nor the adjustment straps, not even when it is inflated to the maximum.
Development of rear-mounted air cell
Air cell material: 420 denier nylon
Integrated Cressi Flat-lock Aid weight System
2 rear ballast pouches
3 pressure relief valves
4 aluminum D-rings 50 mm on the shoulder straps 
4 stainless steel D-rings 25 mm (2 on the pockets and 2 on the lower part of the harness)
Ultralight rigid backplate with carrying handle.
Next-generation anatomical inflator with hose retainer.
Multipurpose zip pockets
50 mm quick-release buckle shoulder straps.


CRESSI T10-SC CROMO / GALAXY R REGULATORS

Very high performance regulator, same mechanics as the T10 Master but without the double stage regulator. Ideal for seasoned or professional divers who need extremely high performing equipment that is both simple and resistant, without any of the usual accessories that may get damaged. CERTIFICATION EN250/2014 FOR COLD WATER
THE T10-SEAL CHAMBER 1ST STAGE is environmentally sealed, protecting it against icing in cold water and against contamination from particulate matter in silty conditions. When paired with the Master second stage, which includes an internal heat exchanger, this regulator is an excellent choice for divers exploring the most extreme cold
water environments.
Hyperbalanced diaphragm (Watertight chamber on T10-SC)

2 outlets HP 7/16 UNF

4 outlets MP 3/8 UNF

Service pressure: 

230 bar (3336 psi) Yoke version

Body coated with Cromo finishing

High-capacity conical lter in chemically nickel-plated spherical bronze

Hyperbalancing system

Anti-pressure drop pneumatic spring

Body protection in polyurethane thermoplastic

Quantity of air supplied: 159 cu ft/min | 4,500 l/min

INT version weight: 25.4 oz / 720 g

Pneumatically balanced

Adjustable Venturi

Adjustable inhalation effort

Patented elliptical diaphragm

Patented low-friction lever

Adjuster knob coated with dual OR

Internal heat exchanger

Noise-absorbing technopolymer body

Weight without hose: 7.1 oz | 202 g

Average Cracking effort: 1.41 inwc | 3.5 mbar

Average breathing effort 0.6 J/l

CERTIFICATION EN250/2014 FOR COLD WATER
CRESSI COMPACT OCCY

A true featherweight second stage, the Compact is built from lightweight techno-polymers to eliminate jaw fatigue. Easy to pack and easy to dive, the Compact includes dive/pre-dive Venturi switch for managing freeflow and maximizing performance at depth.
Downstream system
Adjustable venturi effect
Patented antifriction lever
Big purge button
Anti-scratch surface
Bayonet-type cap holder with security lock
Removable exhaust tee without tools
Weight without hose: 135g
Weight with an extremely light and flexible hose: 153g
CRESSI MINI SPG

Slimline easy to use pressure gauge. A convenient yet compact pressure gauge is an absolute must when diving.
Case material: chromium plated brass
End scale: 350 BAR or 5000 PSI
Face: luminescent with colored sections
Pressure release valve: incorporated
Instrument diameter: 50 mm
Height of case: 14 mm
Total instrument height: 17 mm
Hose diameter: 11 mm
NOTE: When adding the Cressi Leonardo 2 Console, the Mini SPG will then be removed from the package