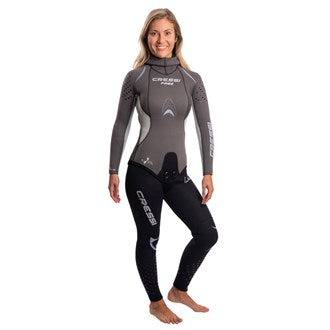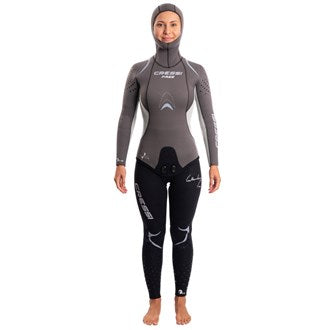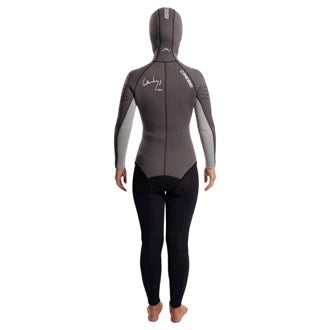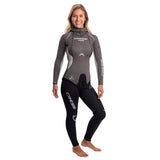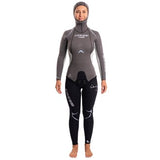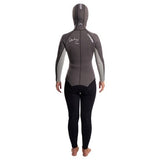 CRESSI FREE LADY 5MM WETSUIT - LADIES
Wetsuit - Cressi
The Free Lady is a two-piece soft open cell suit, which includes high top pants and a jacket with built-in hood.
Made from a medium density neoprene to limit the buoyancy variation during descent, and a smooth and extremely elastic Ultrastretch© interior.
The new cut pattern allows for full movement of the arms, by having a single panel of neoprene without seams on the entire side of the torso, armpits, and inside the arms. The non-long John pants allows for optimal dilation of the rib cage.