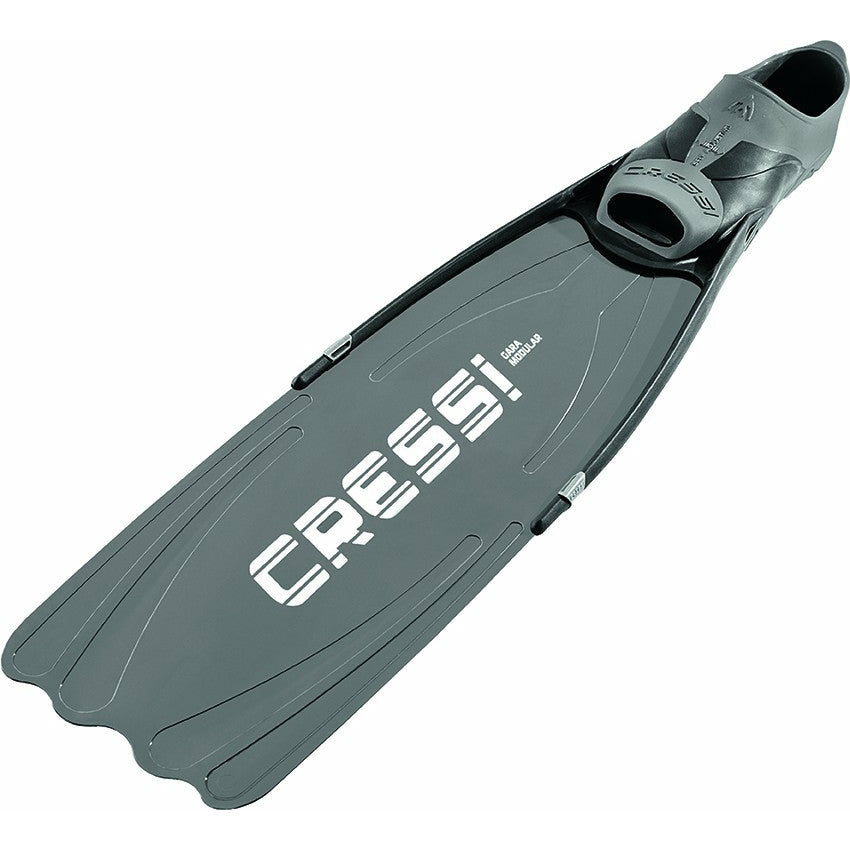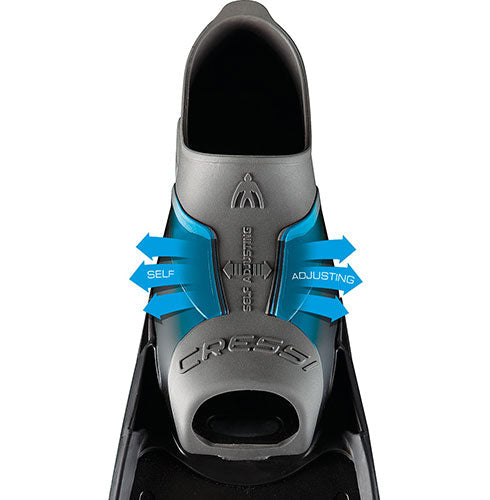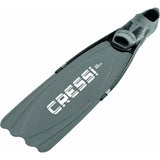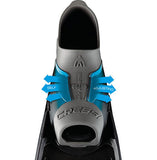 CRESSI GARA MODULAR FINS - GREY
Fins - Cressi
Cressi was the first manufacturer to use the thermoplastic rubber-blade foot pocket and also the first one to thermally fused in a single element three different materials to improve the effort transmission. The need to dispose of a removable version to install blades made of carbon or other different materials leads us to the new Gara Modular, which allows the Cressi experience with several materials composition and many features.
FOOT POCKET
The self-adjusting foot pocket is constructed with the most modern multi compound joining process to deliver a foot pocket that can offer comfort and suppleness around the foot where desired and yet have stiffer compounds under the foot pocket and heel area where power transfer takes place.
Gara Modular's foot pocket is wider than the other Gara fin models. We suggest to use it with neoprene socks in order to have a proper fit.
For use without neoprene socks, we recommend buying one smaller size.
INSOLE
The new insole for Gara Modular fins is recommended for use with thin boots in temperate waters because it improves the kick performance.
The semi-rigid material of the insole is completely recycled.
The insoles are supplied as a pair (right and left foot) and can be cut into their shape in three different sizes, according to pre-printed guidelines.
All fin components are also supplied separately.