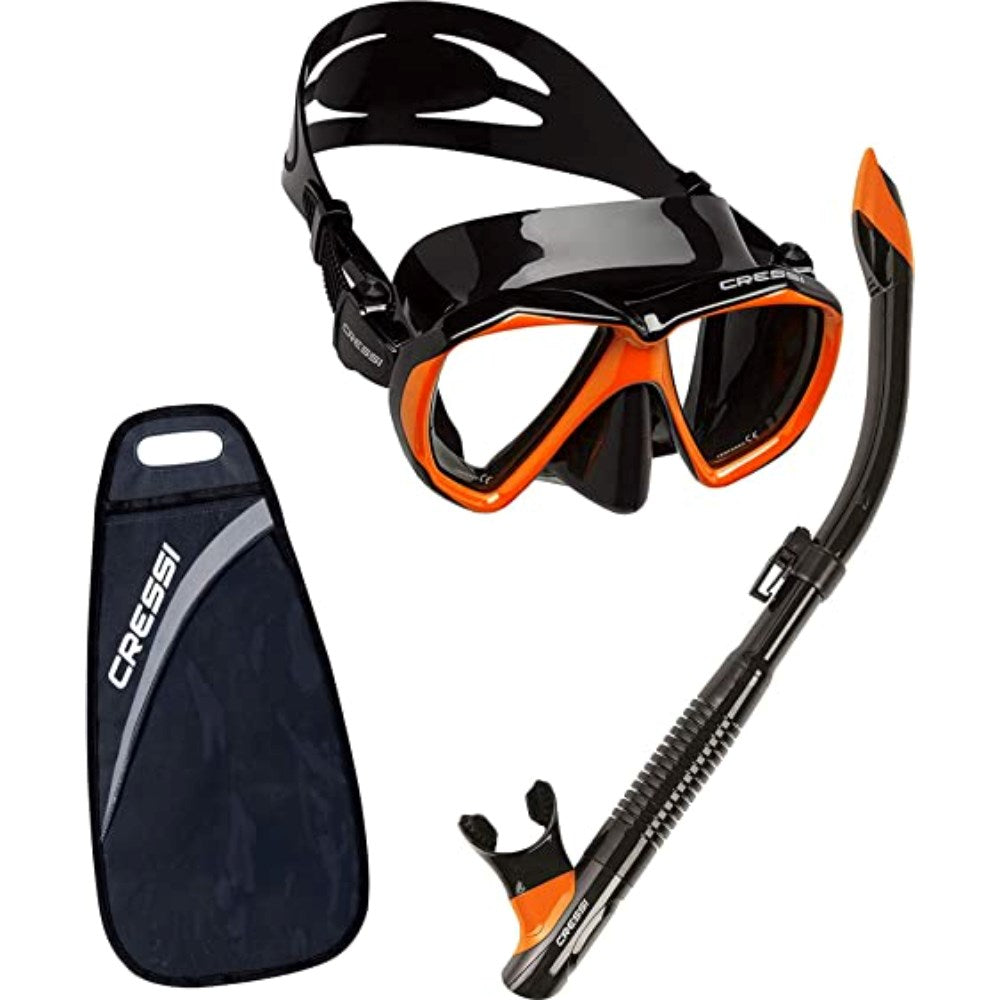 Cressi Ranger + Tao MS Set - Black/Orange
Mask & Snorkel Set - Cressi
The Cressi Ranger mask and Tao snorkel package is perfect for that next tropical get-a-way. 
The Ranger mask features dual safety tempered CE approved glass lens, and a low-volume design that helps keep the mask close-to-the-face for great visibility, while the super-soft silicone double feathered edge skirt helps ensure a great seal on the face. Mask has an easy-to-reach one-handed nose pocket for ear equalization. 
Cressi Tao Snorkel is a semi-dry snorkel that allows divers to take every breath with confidence and focus on the reef below not on worrying about water in your air way. The Tao snorkel's profiled splash guard significantly reduces water entry and the corrugated flexible lower tube reduces jaw fatigue. The flexible corrugated lower tube allows the mouthpiece to drop away when not in use, making this one great snorkel for Scuba divers. 
Available in a variety of colours