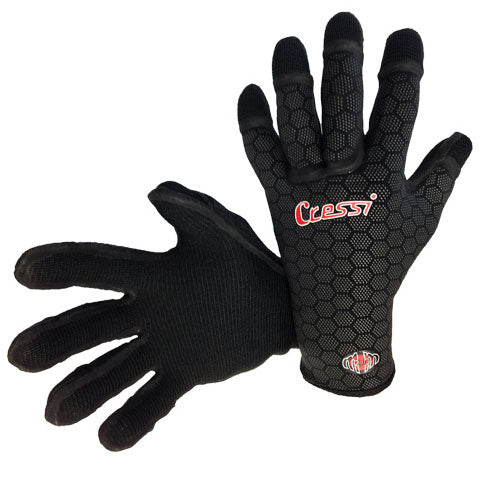 Cressi Spider Pro Gloves
Gloves & Hoods - Cressi
Spider Pro Gloves

The Powertex palms along with super stretch neoprene make the Cressi Spider Pro a strong wearing, stretchy glove perfect for catching crayfish or for the diver who wants a tough glove for all situations. 

The gloves have been glued along the seems to ensure a long lasting and strong finish. They are 2mm thick neoprene perfect for cold water diving.
Thank you guys great quality super streamlined and stretchy
Cressi Spider Pro Gloves
Great quality and perfect for grabbing crays
Great lightweight but heavy-duty gloves
Warm and protected hands in these gloves
Loved the Cressi gloves Warm hands and well protected.