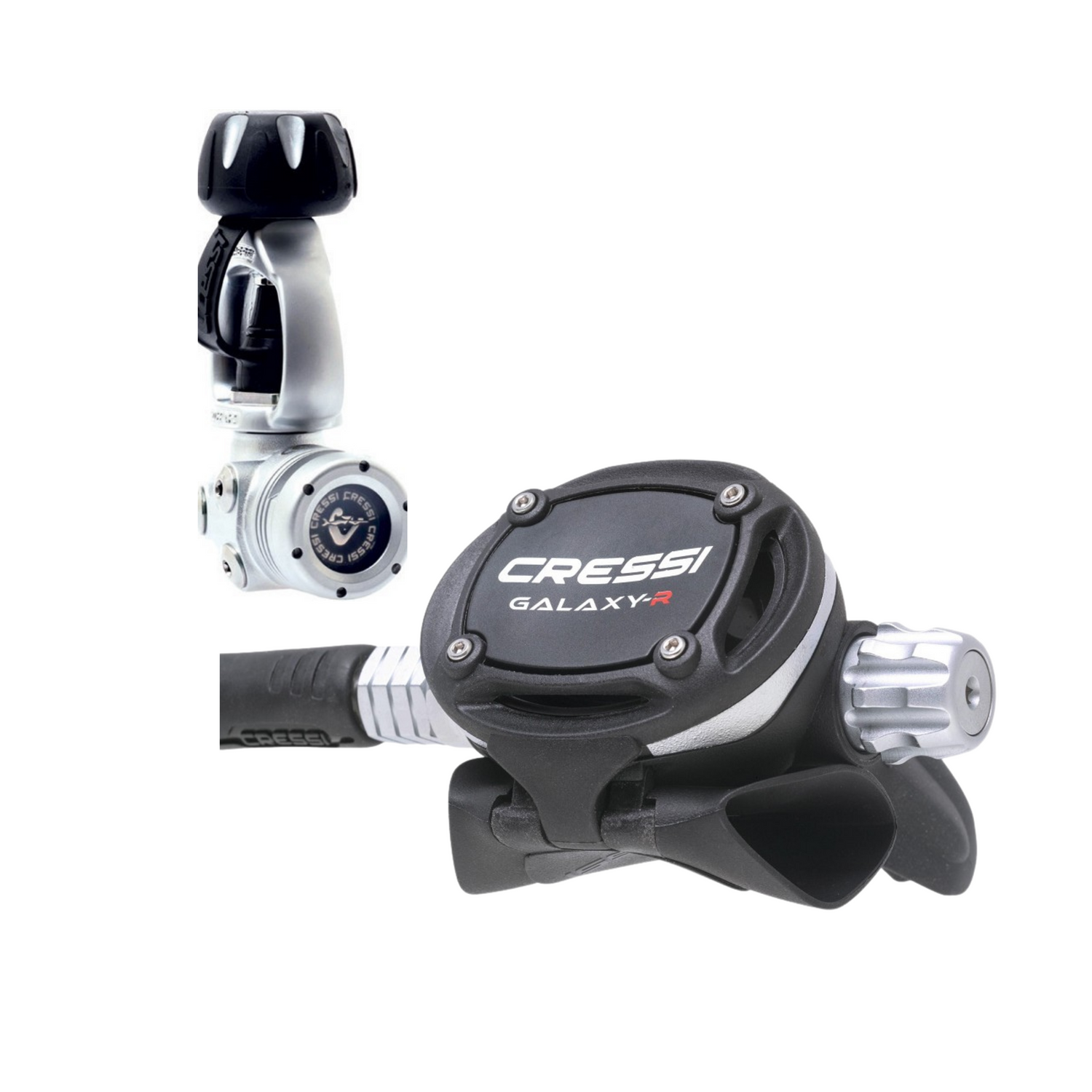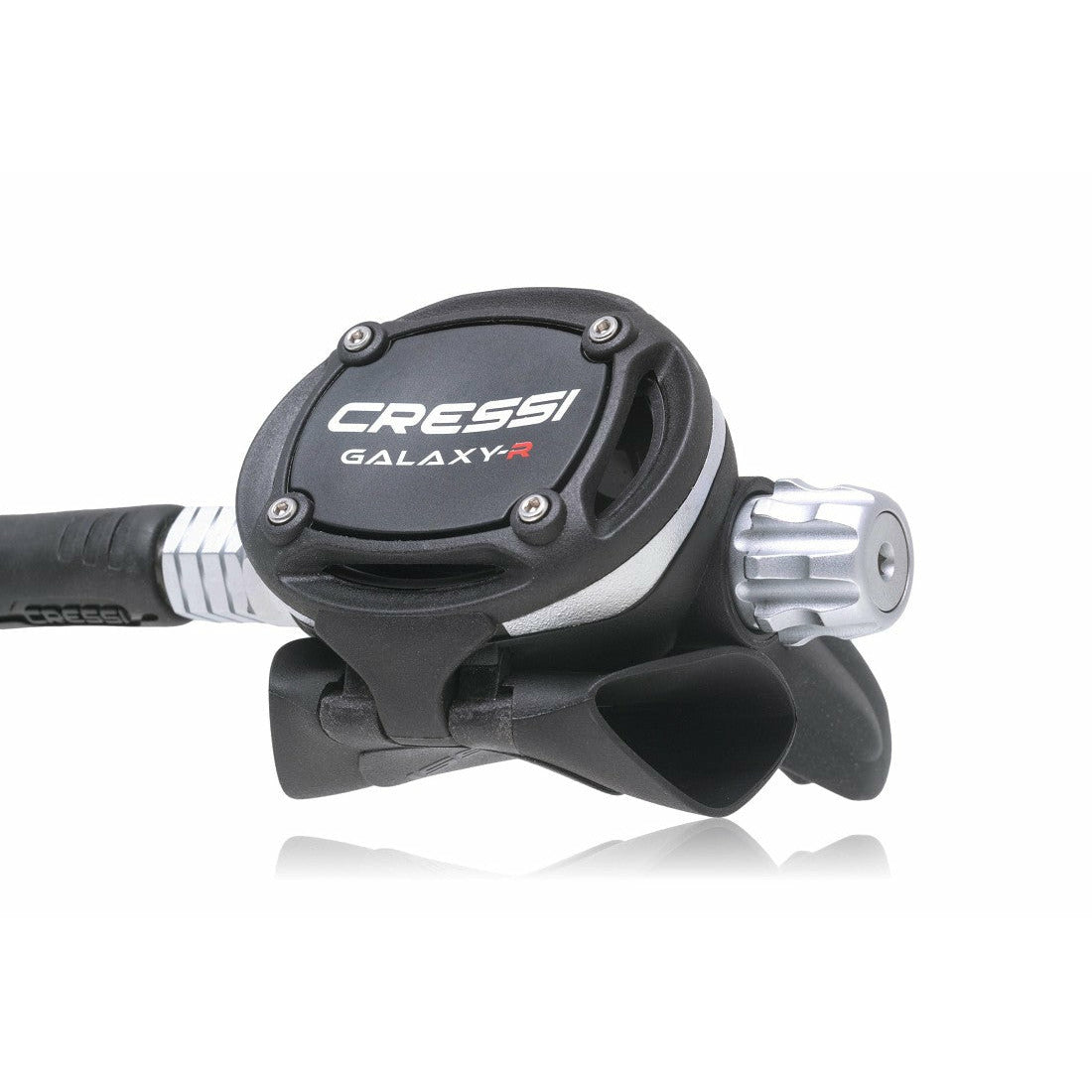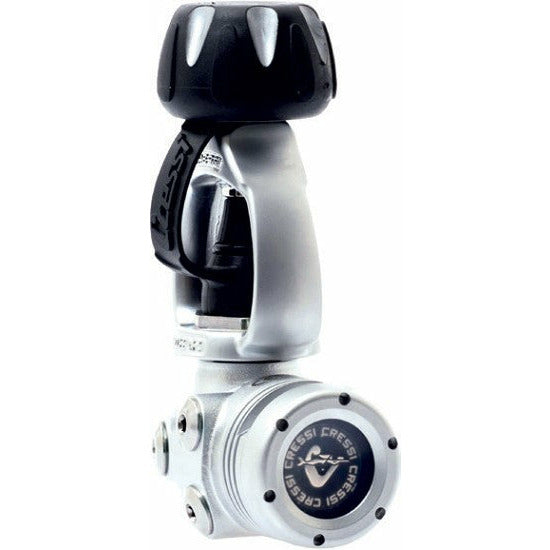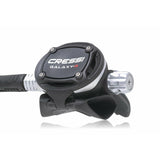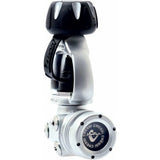 CRESSI T10-SC / GALAXY R ADJUSTABLE REGULATOR - YOKE
Regulators & Occys - Cressi
This product can only be sold offline it is not allowed to sell it online. Please submit a quote request so our staff can assist you with an offline sale.

Very high performance regulator, same mechanics as the T10 Master but without the double stage regulator. Ideal for seasoned or professional divers who need extremely high performing equipment that is both simple and resistant, without any of the usual accessories that may get damaged. THE T10-SEAL CHAMBER 1ST STAGE is environmentally sealed, protecting it against icing in cold water and against contamination from particulate matter in silty conditions. When paired with the Master second stage, which includes an internal heat exchanger, this regulator is an excellent choice for divers exploring the most extreme cold water environments.

TECHNICAL FEATURES 1st STAGE

- Hyperbalanced diaphragm (Watertight chamber on T10-SC)
- 2  7/16" HP ports UNF
- 4  3/8" LP ports UNF
- Operating pressure:
• INT version: 230 BAR | 3,336 PSI
• DIN version: 300 BAR | 4,351 PSI
- Calibration pressure: 10 bar | 146 PSI
- Body coated with Cromo finishing
- High-capacity conical lter in chemically nickel-plated spherical bronze
- Removable nozzle in AISI 316 steel
- Hyperbalancing system
- Anti-pressure drop pneumatic spring
- Stainless steel calibration spring with micropeening treatment
- Low-friction technopolymer slider shaft
- Body protection in polyurethane thermoplastic
- Quantity of air supplied: 159 cu ft/min | 4,500 l/min
- INT version weight: 25.4 oz / 720 g
- DIN version weight: 21.2 oz / 602 g
TECHNICAL FEATURES 2nd STAGE

- Pneumatically balanced
- Adjustable Venturi
- Adjustable inhalation effort
- Patented elliptical diaphragm
- Patented low-friction lever
- Air delivery system without injector
- Adjuster knob coated with dual OR
- Internal heat exchanger
- Cap opening with Cam-lock
- Noise-absorbing technopolymer body
- Removable technopolymer de ector
- Removable mechanics
- Weight without hose: 7.1 oz | 202 g
COMBINATION PERFORMANCE

- Average Cracking effort: 1.41 inwc | 3.5 mbar
- Average breathing effort 0.6 J/l
CERTIFICATION EN250/2014 FOR COLD WATER
Cressi T10-SC plus Galaxy R Regulator
I am totally delighted with the performance of this regulator. Effortless breathing even when I'm under load; its almost as if the reg anticipates my breathing.