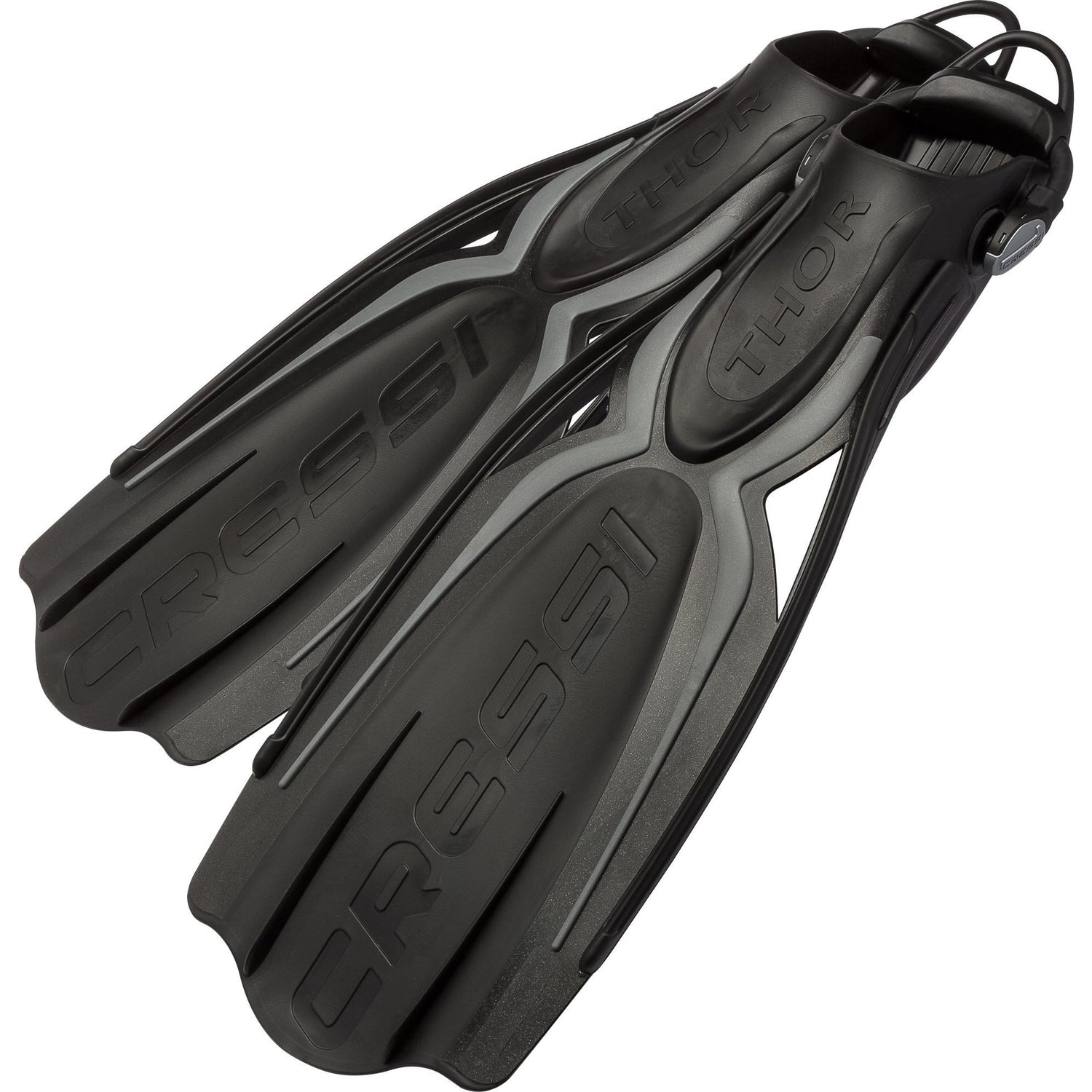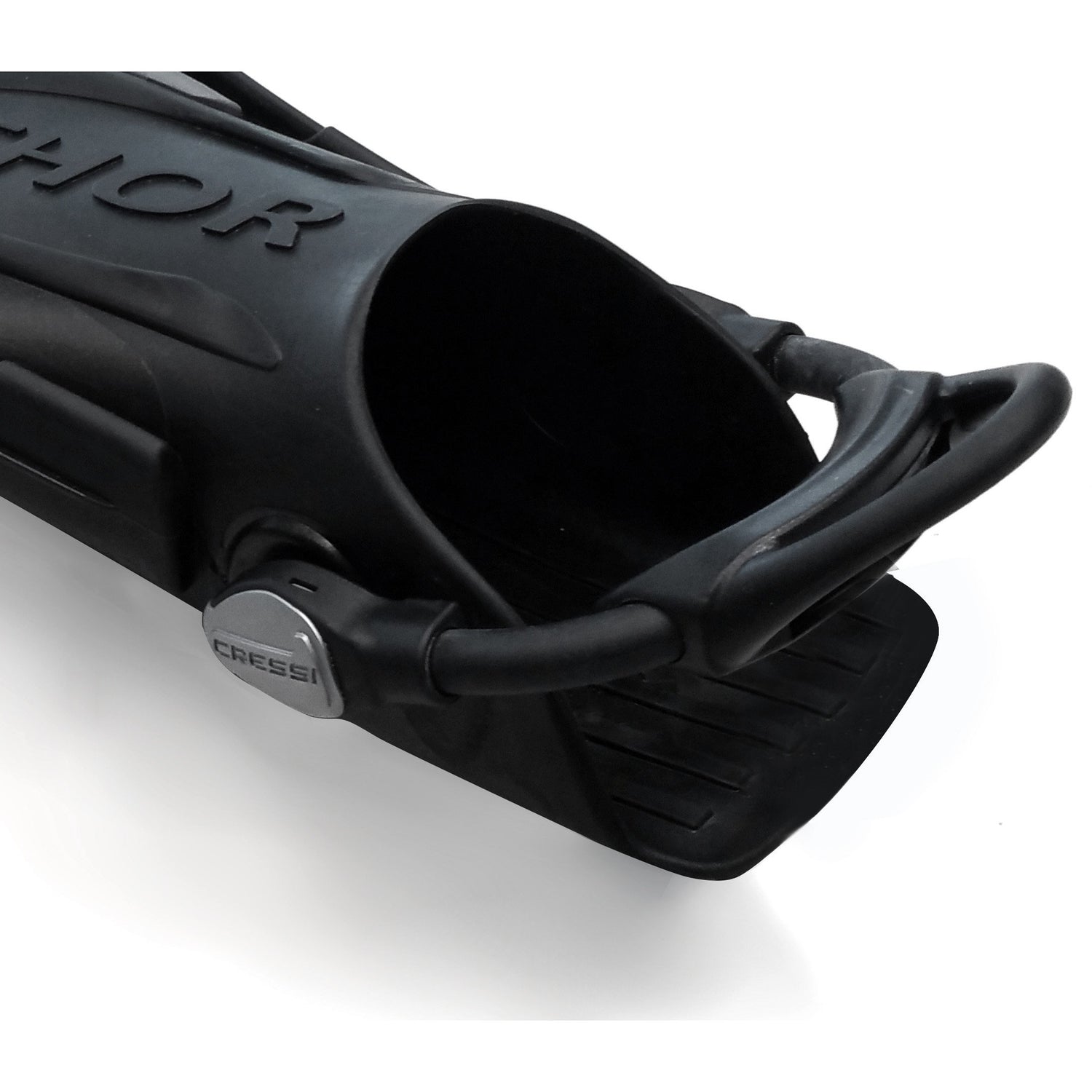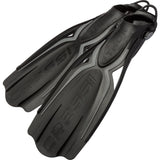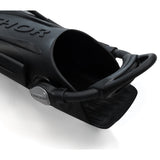 Cressi Thor EBS Fins
Fins - Cressi
Brand new design for this extremely effective and yet very easy to use fin. The special arched profile of the fins combined with the two central ribs promote a significant flow convection effect, known as "spoon effect", which stabilises and boosts propulsion.
Two lateral holes discharge the negative forces typically associated with this area and at the same time make for enhanced stability.
The blades are moulded from two different materials for improved reactivity.
These fins are perfect for scuba diving, whether you are an experienced diver or a novice.
Great- Easy to put on and off in and out of the water
Great advice and service all round.
Great fins for scuba, thanks for the help Go Dive!
Great service
Top service, great advice and good to be supporting a Tassie company!