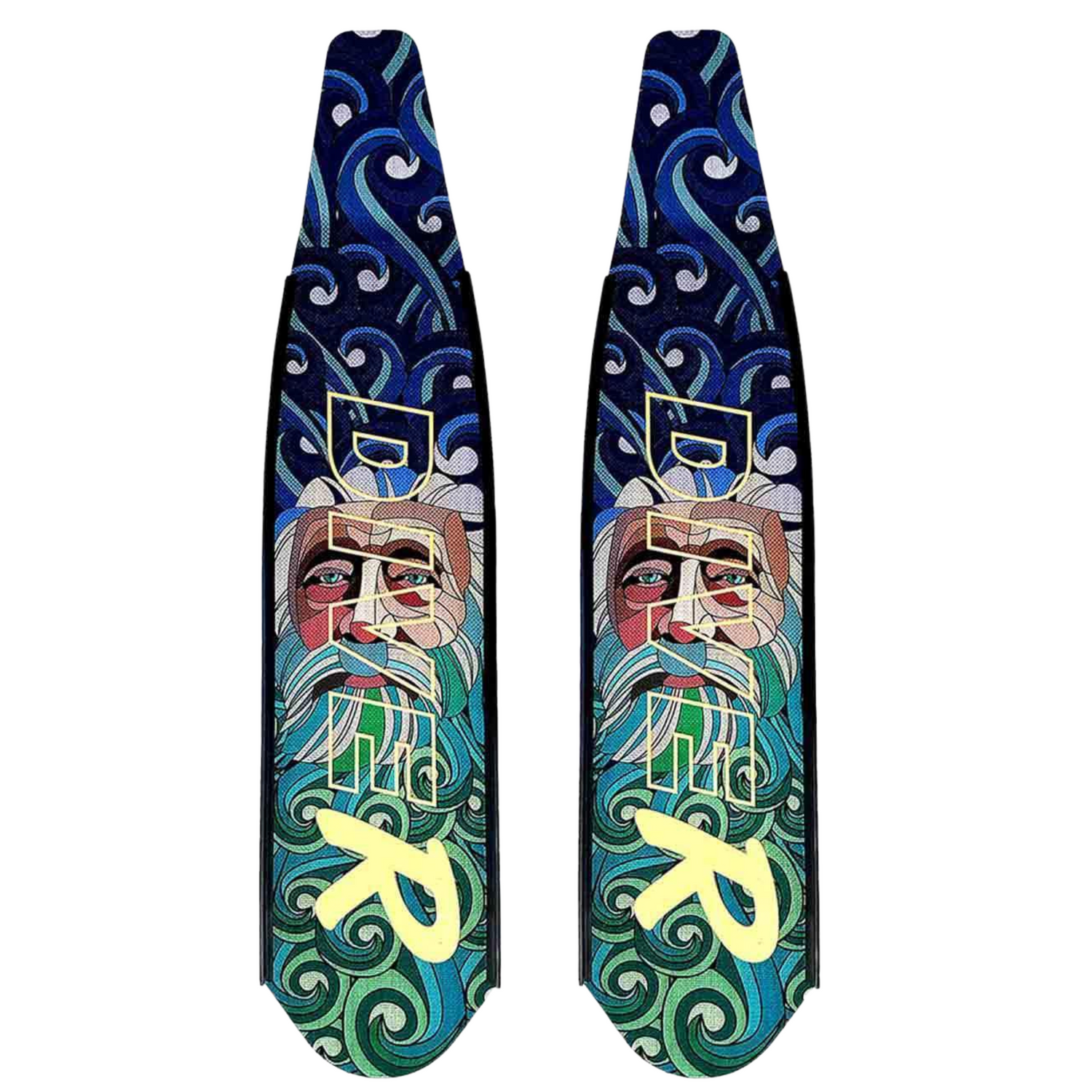 DiveR Freediving Blades Composite - Blue Neptune
FIN BLADES - DiveR
Composite blades are slightly heavier and less resilient than carbon blades, but what they lack in weight and flexibility they make up for in extreme endurance and durability.

The blades have each been constructed in detail by hand to ensure precision. The result is a blade that is extremely popular among freedivers and spearsfishers for both its performance and dependability.

DiveR strenuously tested fin designs for over 18 months with the help of freediving professionals to produce what is now known to be one of, if not the best diving blade on the market today. The blades are manufactured from state of the art resin and aerospace fabrics the DiveR fin blade gives you the mechanical advantage and high performance you have been looking for.

Unlike other fins, DiveR blades don't lose their initial power after just a few weeks of use. Over the past 6 years of production, there have been no reports of a drop in performance or breakages. With the blades being tested to over 1,000,000 revolutions and having recorded no degradation in function or the mechanics of the blade. Unsurprisingly, the final product is a fin that is unparalleled in terms of durability and are capable of surviving some of the harshest conditions you can throw at them.
Go no further than the DiveR blades if you are an experienced diver looking for a quality product that delivers the result you would expect.

DiveR Blades come in many designs and styles. We will usually keep around 10 - 20 pairs in stock at anytime, however if your blade is not in stock it may take up to 2 - 3 weeks to be produced by DiveR. Please contact our shop to check our current stock levels before ordering on (03) 6231 9749.