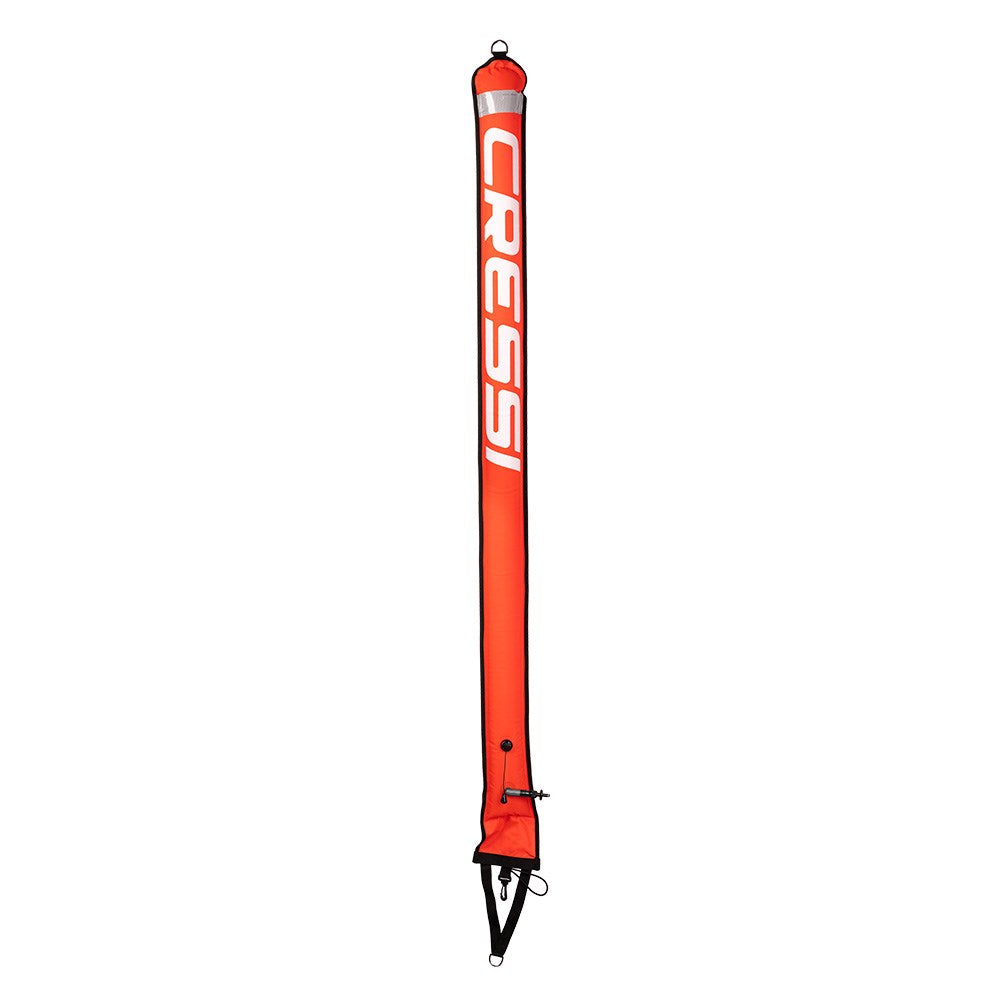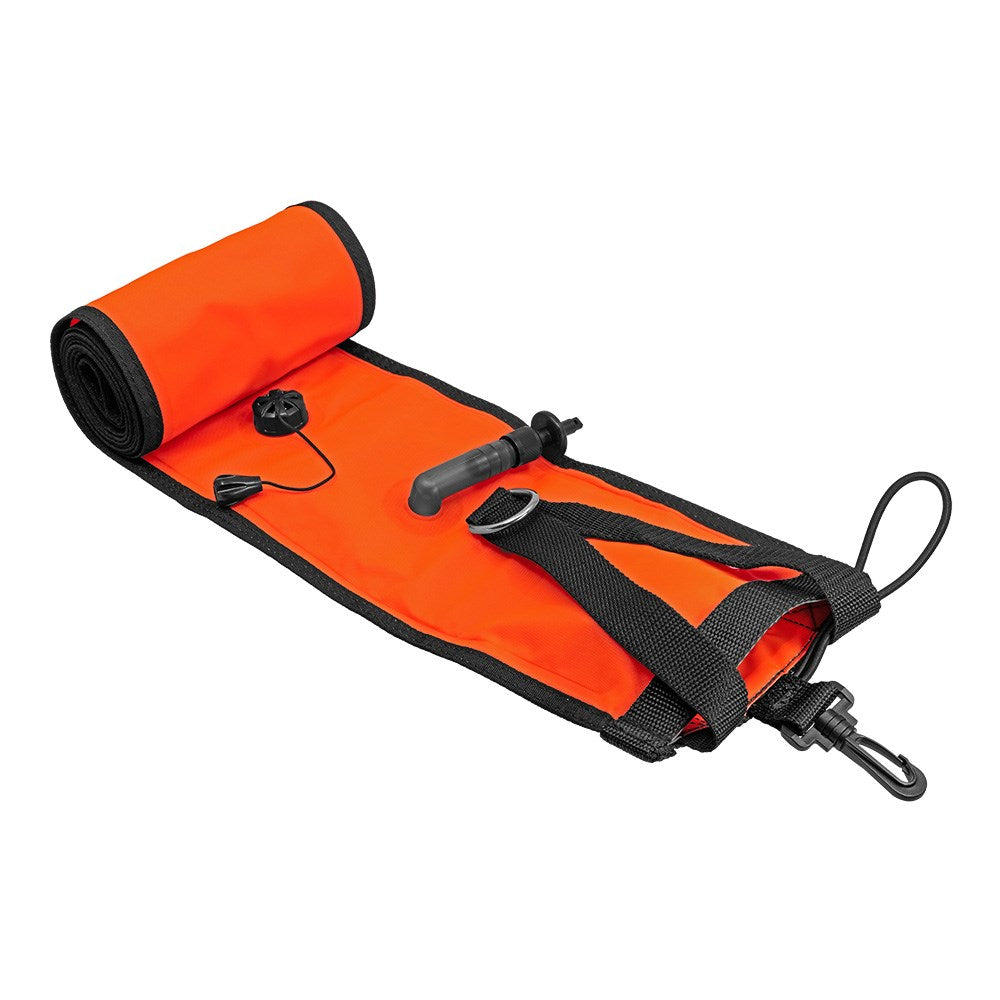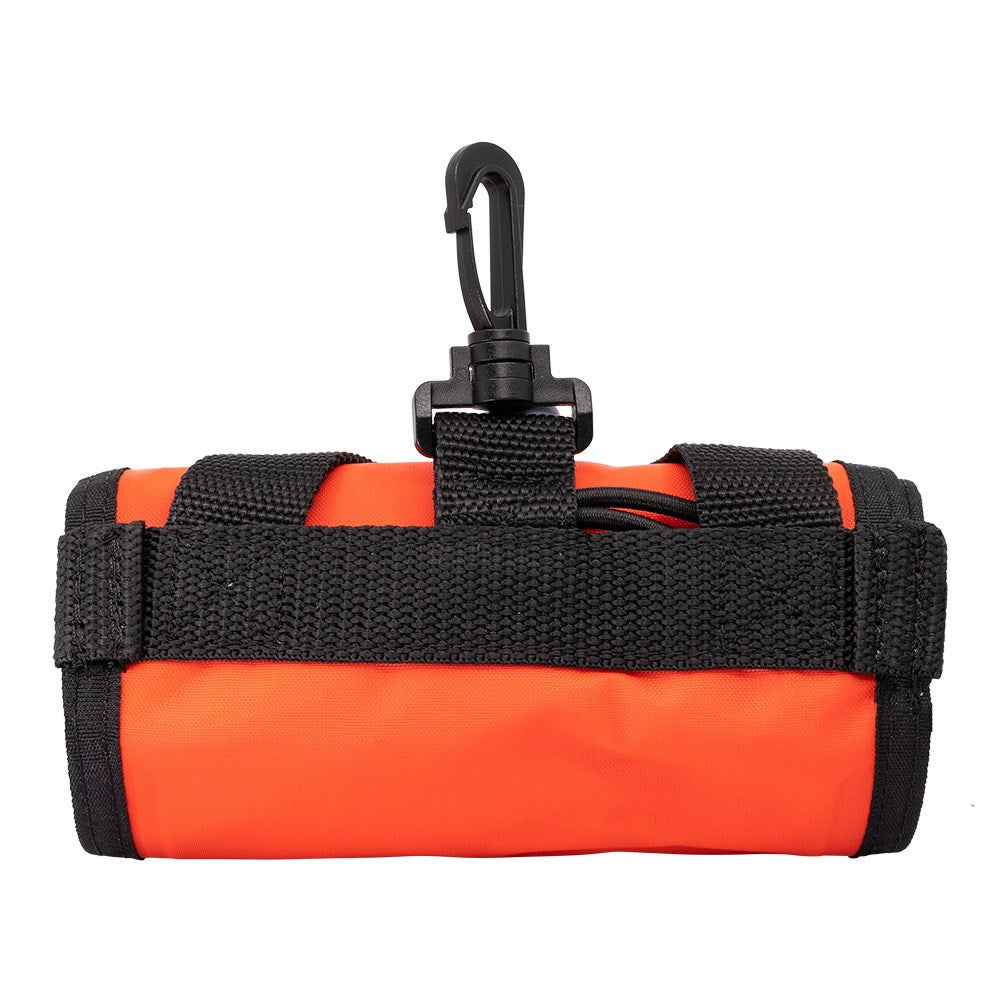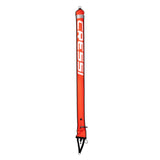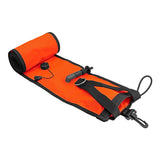 Cressi Elite SMB (Open Cell) - 180cm Orange
Accessories - Cressi
The Cressi Elite is a bright coloured Open cell SMB, The SMB has both a plastic oral inflator and open end to inflate via the divers occy. 
The SMB has the capability to be attached to a finger reel and deployed from below or at the surface, there is a reflective stripping across the top for easy identification. 
Easily deflate the SMB by a quick pull of the quick release dump valve, this valve also ensure the SMB will not over inflate when it's released from depth. The SMB can be stored using the bungee attached and can fit into most divers BC pockets or Tec shorts.