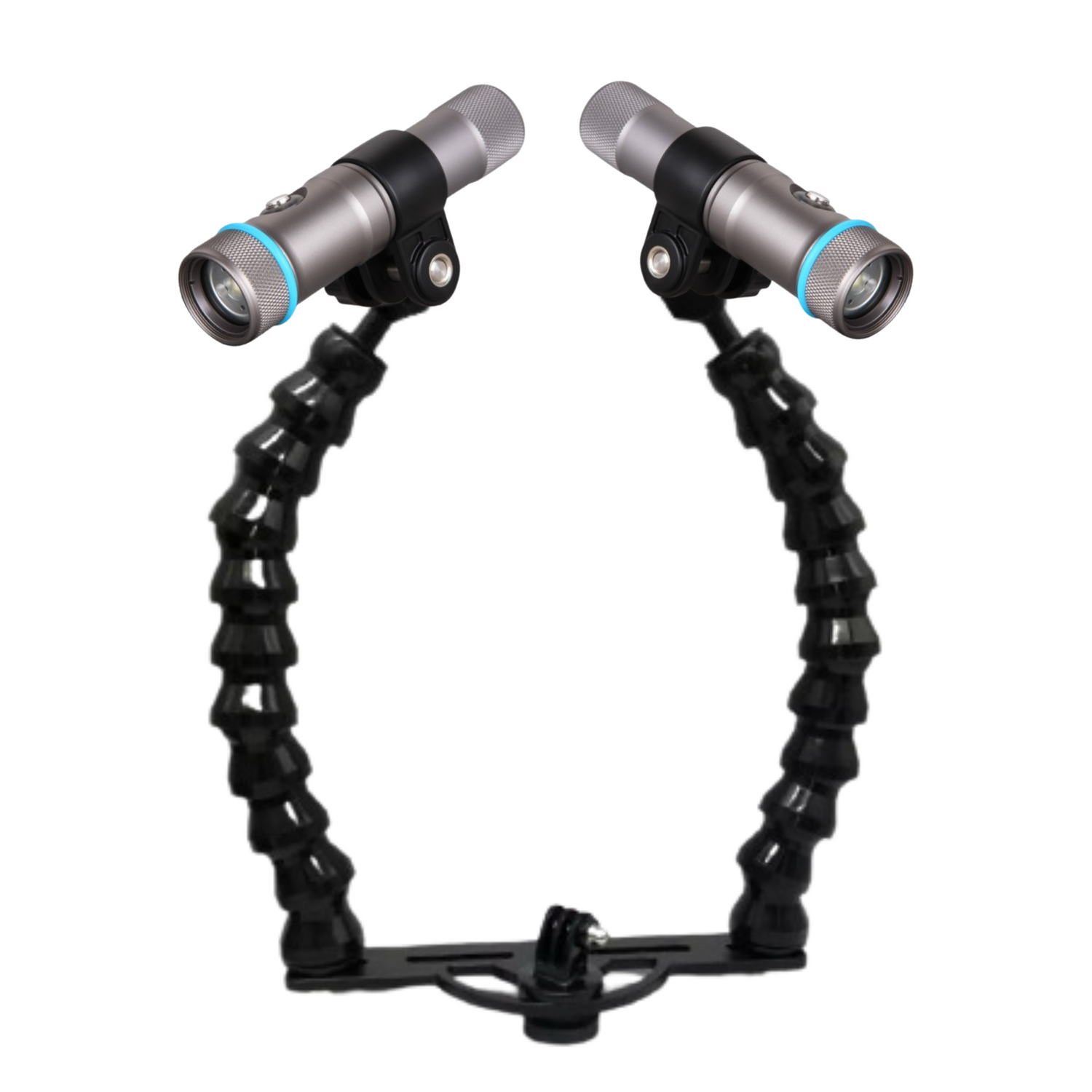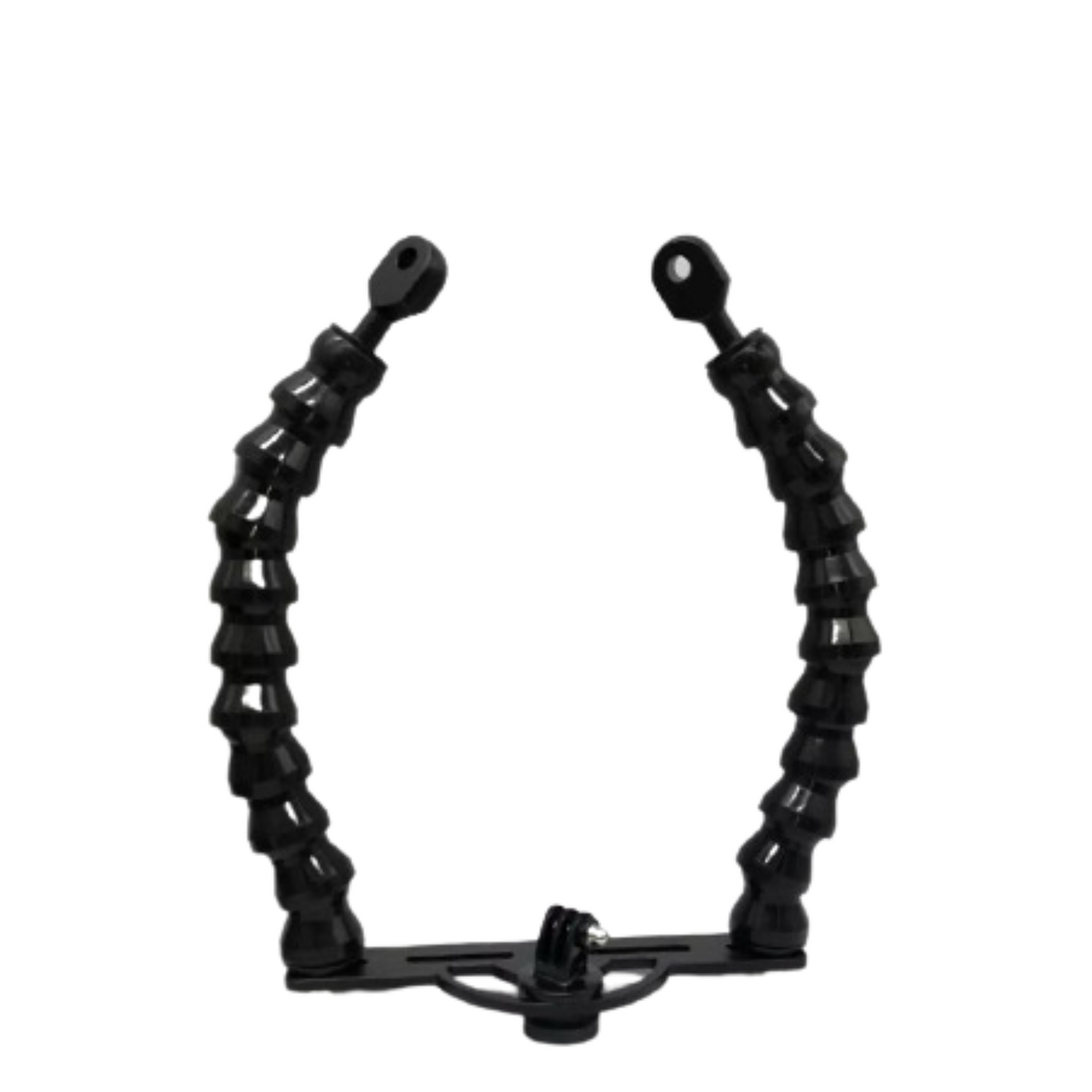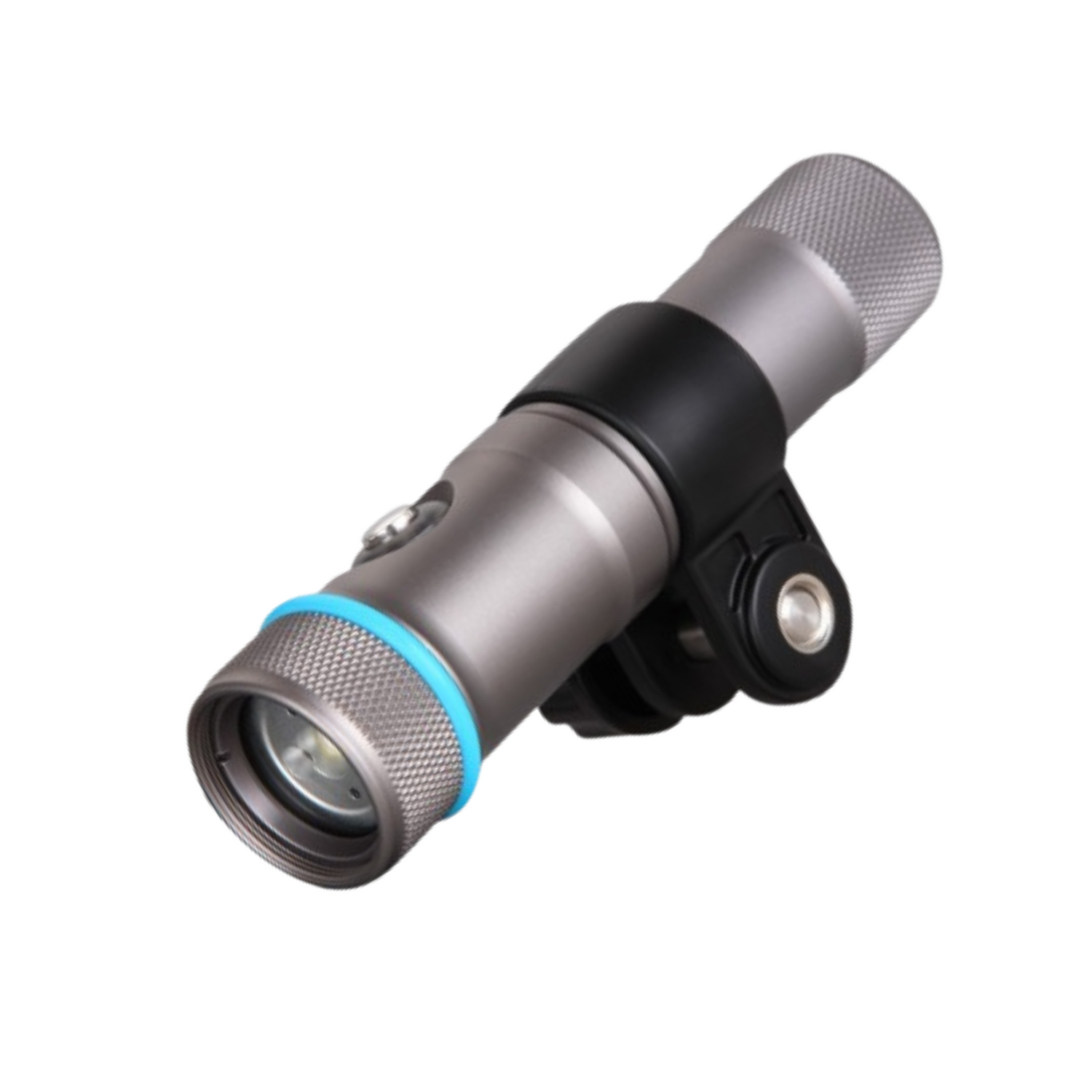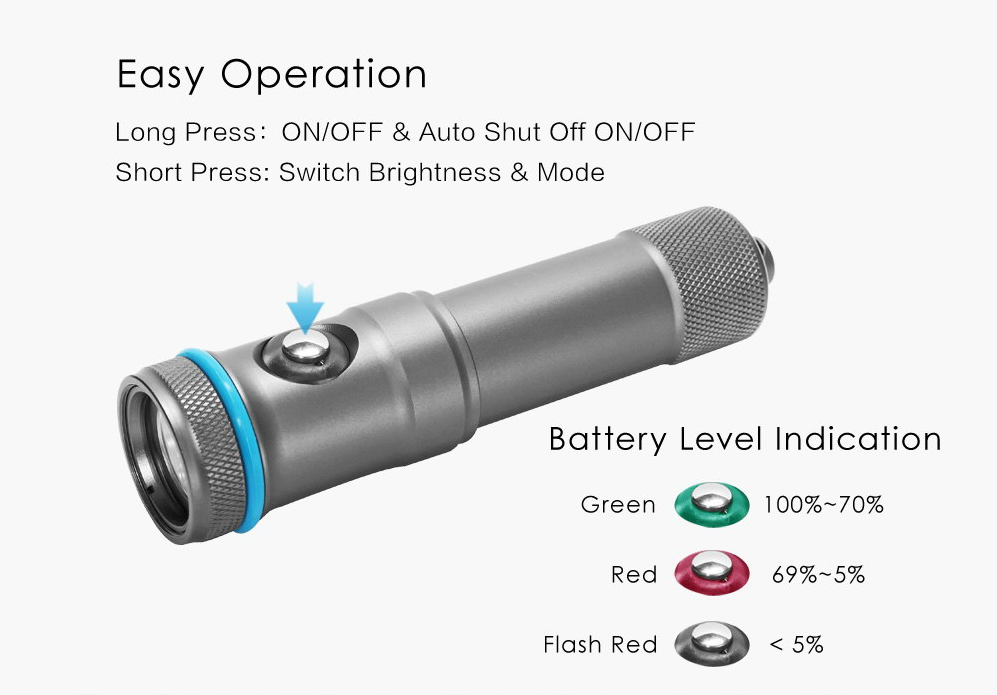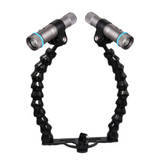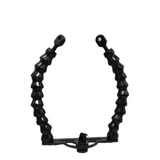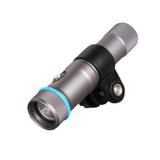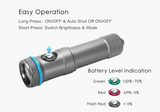 HYPERION GOPRO DUAL TRAY AND 3/4″ FLEX ARM KIT + X-ADVENTURER M1000 VIDEO LIGHTS
Torch - Hyperion
Package Includes:
- Hyperion Dual GoPro Tray with Flex Arms
- 2 x X-Adventurer M1000 Video Lights

The Hyperion Dual GoPro Tray with Flex Arms is designed to accept almost any action camera. This tray comes standard with a Tripod Screw and Tripod/GoPro Adapter. Featuring two Flexible Arms with standard Y/S Mounts, Stainless mounting hardware and a compact overall design, this tray will suit all of your action camera needs.
Easily attach most lightweight Video Lights of your choosing for a simple and cost effective lighting solution.
Material: Anodised Aluminium and Stainless Steel Hardware,
Tray Dimensions: 27cm wide x 14cm high
Includes: Tripod Screw, Handles with T-Mounts, GoPro/Tripod Adapter

+

M1000-WRA is a Light weight and compact design video light, build-in 1000 lumens flood light and 200 lumens red light. The light support Auto-Shut-Off (Shuts off light automatically for half a second when strobe is fired ). Rechargeable Li-ion battery. The control push buttons allow easy operation with one hand. Build-in battery level indicator. The light comes with a YS mount, easy installation to your camera arm system. 

Emission Angle
100°
Color Temperature
5500K
Total Luminous Flux/Burn Time
Wide Light: 1000lm (3 levels of brightness) @90min.  (support Auto-Shut-Off function)
Red Light: 200lm (2 levels of brightness) @210min.   (support Auto-Shut-Off function)

Battery Level Indication
(70% ~ 100%)  Green
(5% ~ 69%)  Red
(5% or less)  Flash Red
Control Methods
Push Button
Power Supply
18650 Rechargeable Li-ion battery, 2900mAh
Depth Rated
100m, IPX8 (JIS Protection Class 8)
Dimensions
Max. ø30mm x 130mm (without projections)
Weight
146g on land, 70g underwater
Materials
Anticorrosive aluminum alloy
Included Items
1 x Li-ion battery, 1 x USB Cable, 1 x USB Charger, 1 x YS adapter, 2 x Spare O-rings, 3 x Decorative O-ring