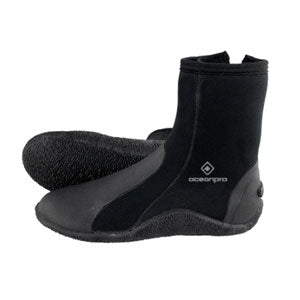 OCEANPRO BOOT
Boots & Socks - Ocean Pro
Ocean Pro Boots

A 5mm neoprene dive boot with handy features and non-slip tread.
- Glued and blind stitched construction for reduced water flow.
- Number 10 YKK corrosion proof zippers.
- Over moulded toe cap for protection of high wear area.
- Moulded fin strap cleat secures fin during use.