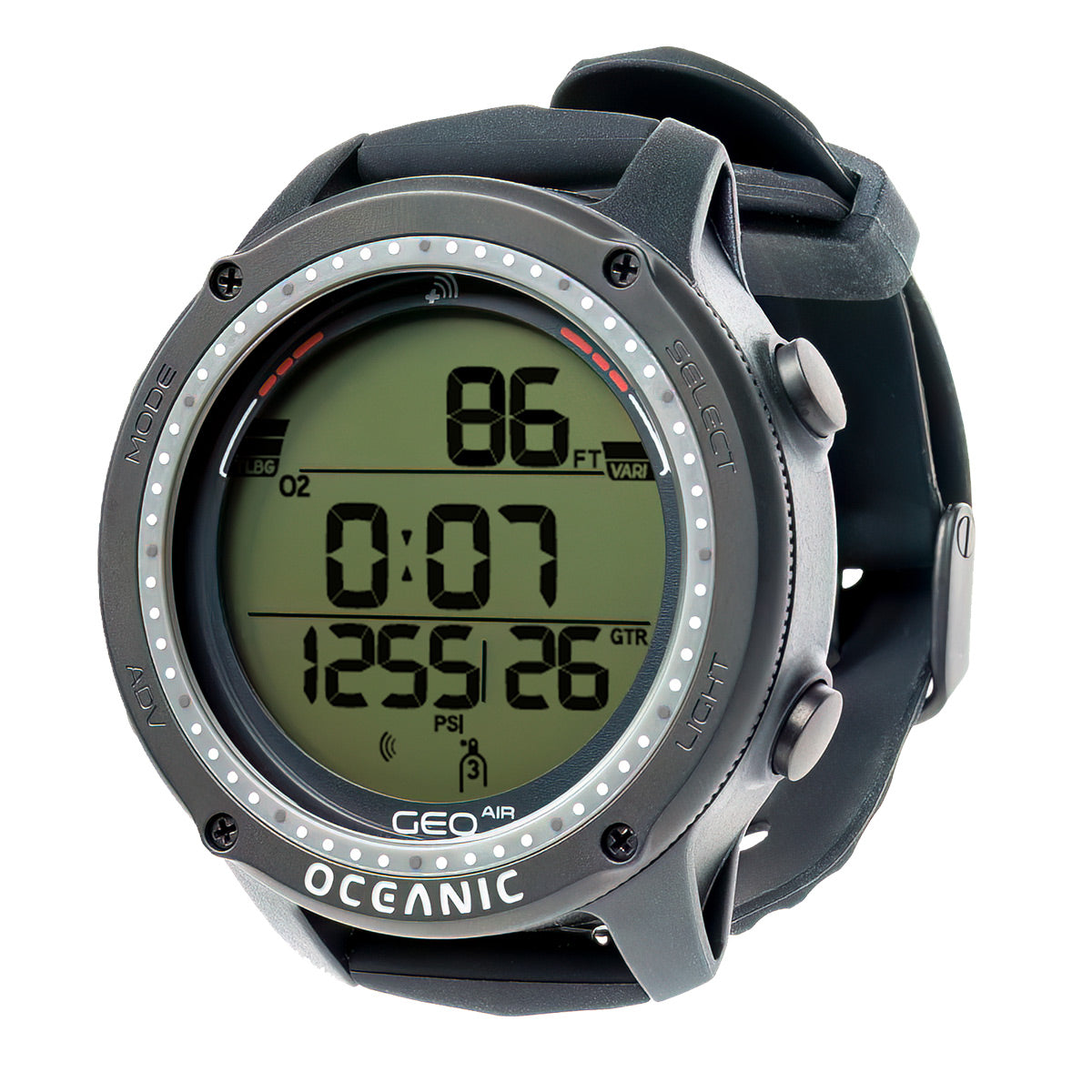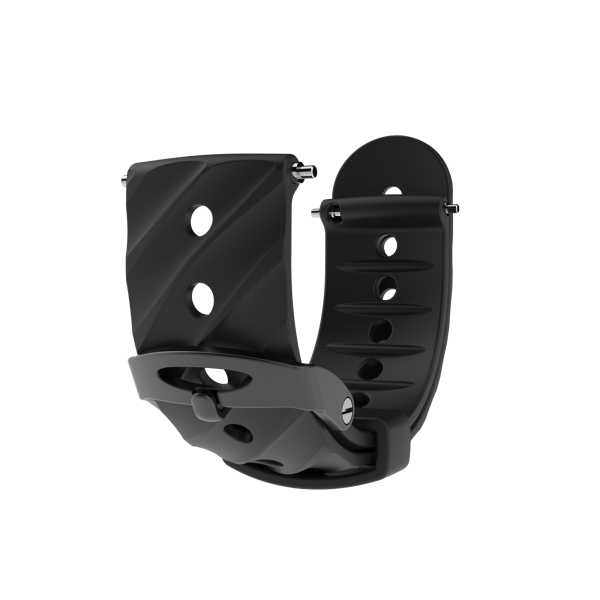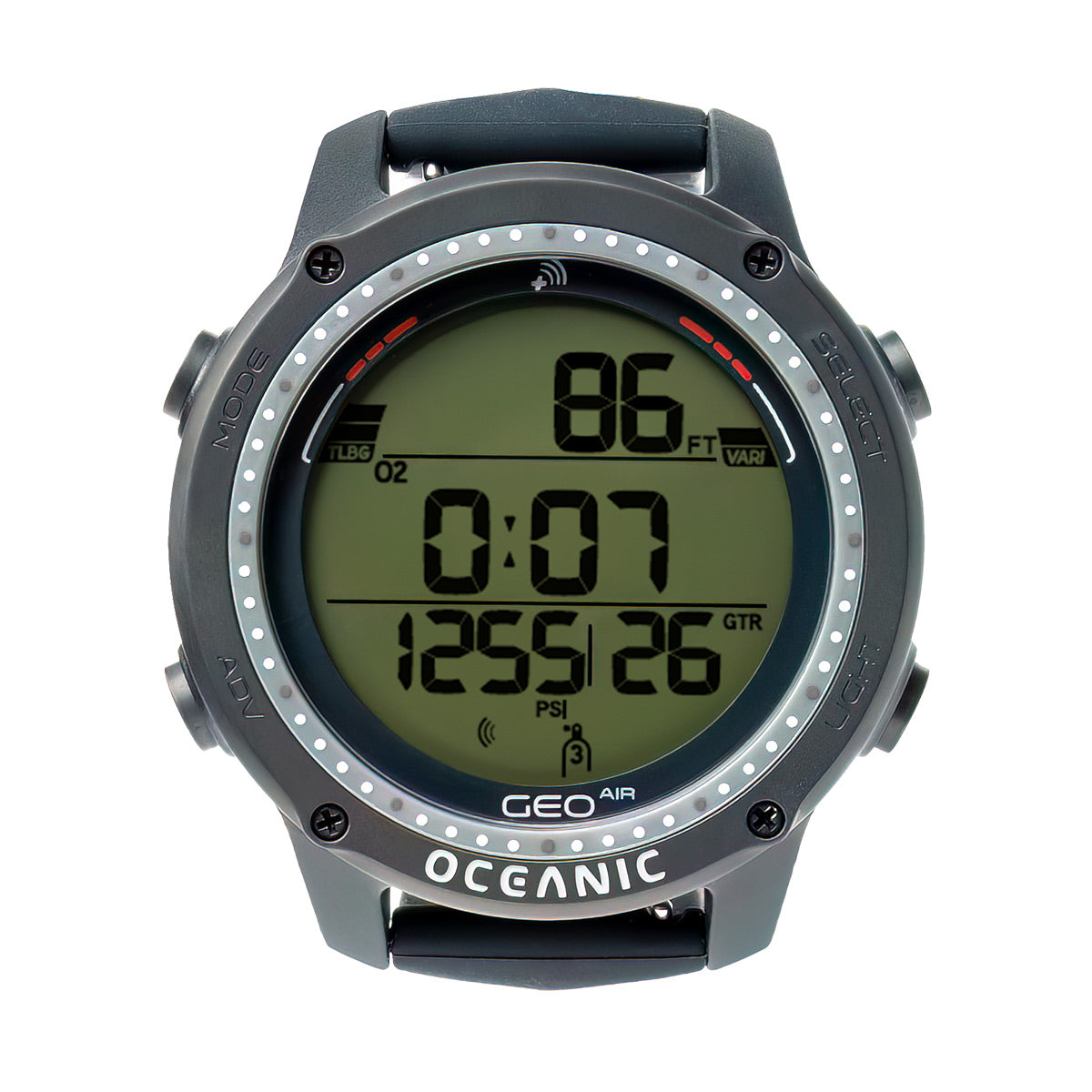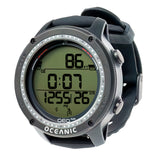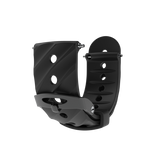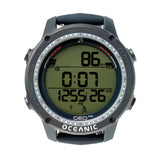 OCEANIC GEO AIR DIVE COMPUTER
Computers & Gauges - Oceanic
The Geo Air has all the features you loved about the Geo 4.0, but now comes with the ability to connect to a transmitter, making the computer air integrated.
Through the computer's programming, the Geo Air can read your general air consumption, and then estimate your remaining air time on a dive, based on the depth that you're at. This can be a handy feature for any diver, as different dives, depths, locations, and conditions impact the effort required for the dive, making for varying air consumption demands.
The Geo Air features a large, legible display, making for easy use underwater and on the surface. This computer is equipped with Oceanic's proven and well-loved Dual Algorithm, which delivers greater bottom time whilst keeping divers safe.
Bluetooth connectivity to all smartphones allows divers to keep track of their underwater exploration through the DiverLog+ App. Equipped with the ability to be used as a watch, with air, nitrox (2 mixes), for freediving, or in gauge mode, this watch offers versatility for different diving demands.
A diver of any level, whether just starting out, or well experienced can use this dive computer to progress their skills, review data, and dive anywhere in style.


| FEATURES & FUNCTIONS | Geo Air |
| --- | --- |
| Modes of Operation | WATCH, AIR & NITROX, GAUGE, FREEDIVE |
| Version | WRISTWATCH |
| Bluetooth 4.0 | YES |
| Color | BLACK, WHITE (BLUE, YELLOW, SEA BLUE STRAPS ALSO AVAILABLE) |
| Type | DECOMPRESSION MODEL |
| Firmware Update | Auto |
| Maximum algorithm depth | 100 M |
| Altitude adjustment | 610 – 4200 M |
| Decompression capability | VARIABLE, 3,3 – 9 M/MIN AND 6,4 -18 M/MIN |
| Activation | WATER ACTIVATION AND PUSH BUTTON |
| Decompression display | YES, DIGITAL |
| Backlight | LCD DISPLAY |
| Alarms | YES, VISUAL AND ACOUSTIC |
| Battery replacement | USER-REPLACEABLE BATTERIES |
| Battery life | 300 H |
| Log entries | 24 Dives / 99 Free Dives |
| Interface | Bluetooth connection to Diverlog+ |
| Nitrox | YES, 21-100 % |
| Changeable gases | YES, 2 NITROX MIXES |
| Algorithm | DUAL ALGORITHM (PZ+ AND DSAT) |
| Tissue compartments | 12 |
| Console | NO |
| Warranty | 2 YEARS ( EXTENDED TO 5 YEARS UPON REGISTRATION ) |