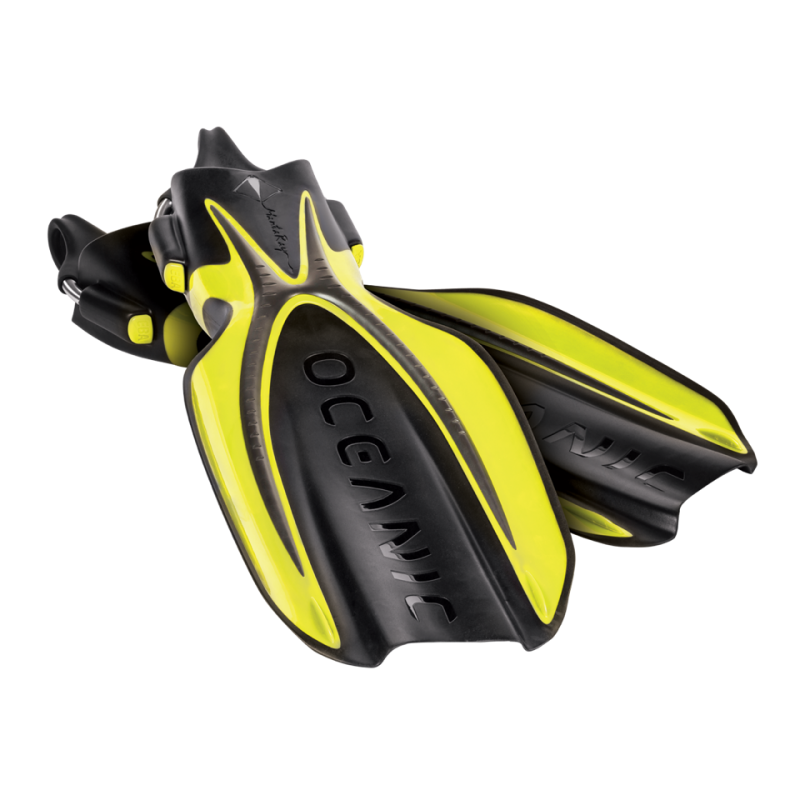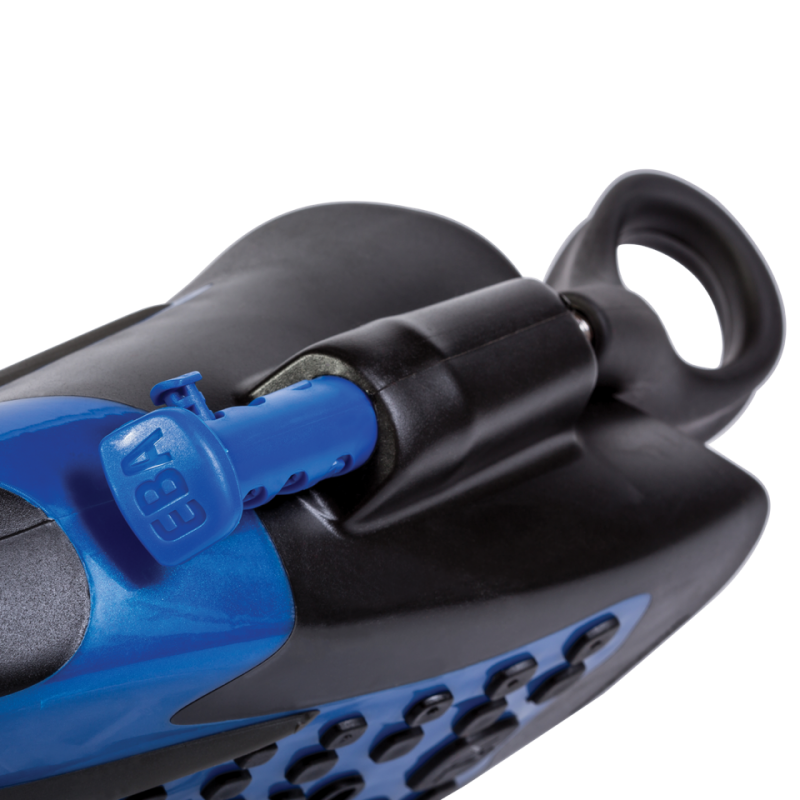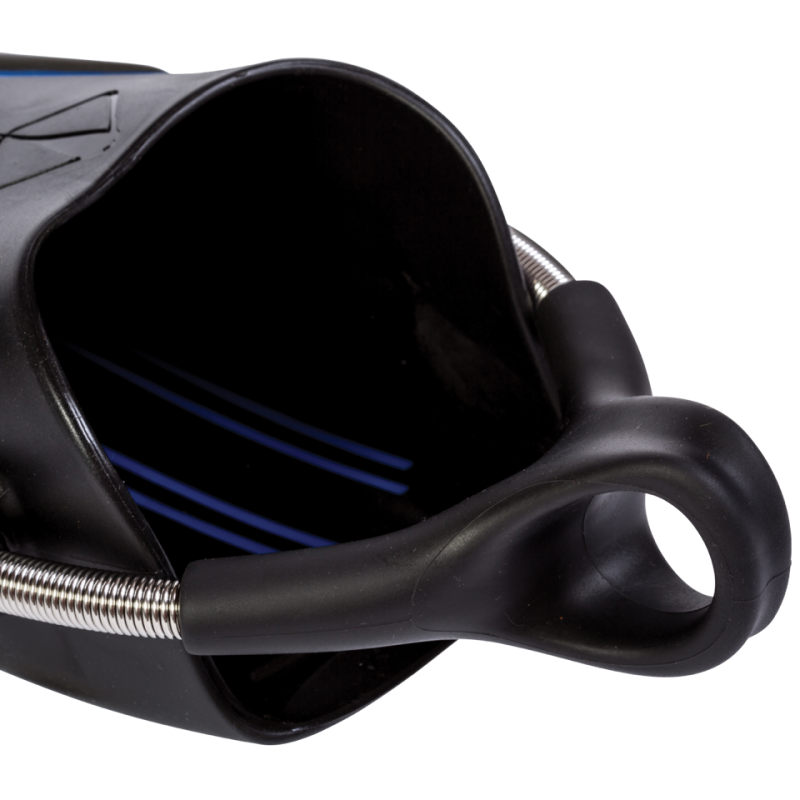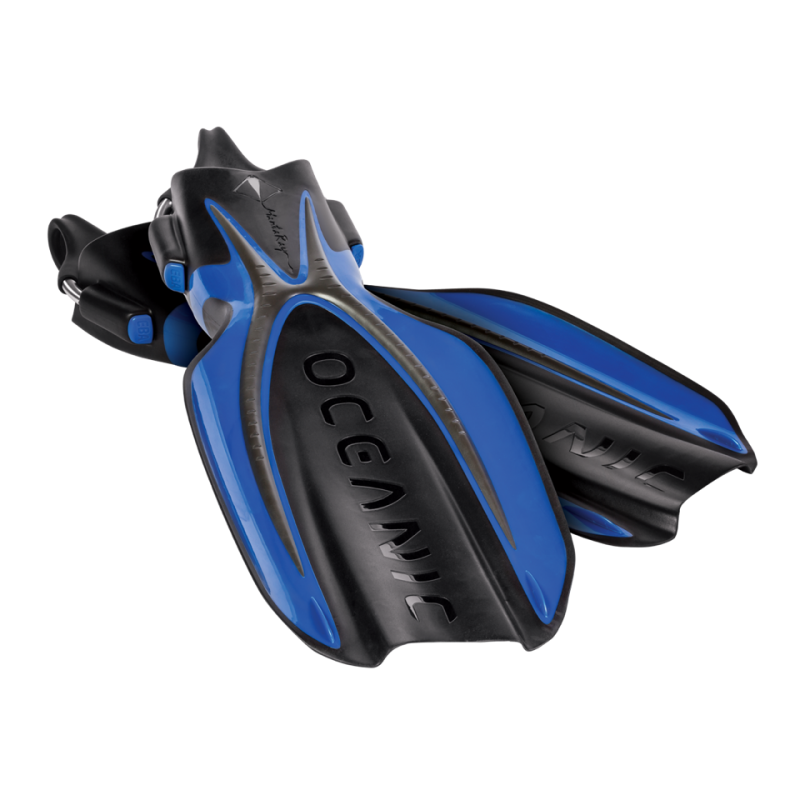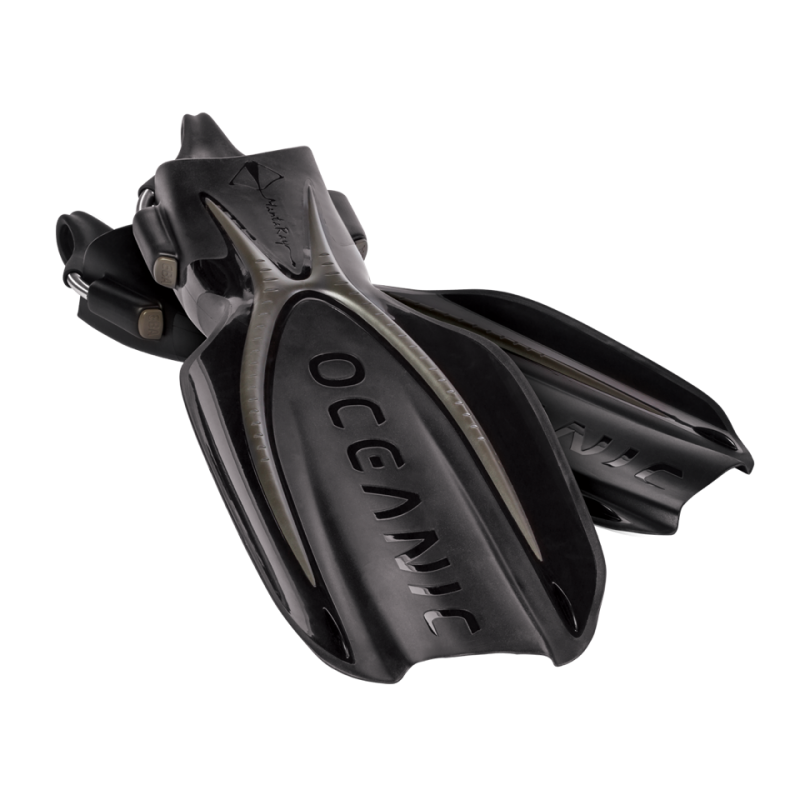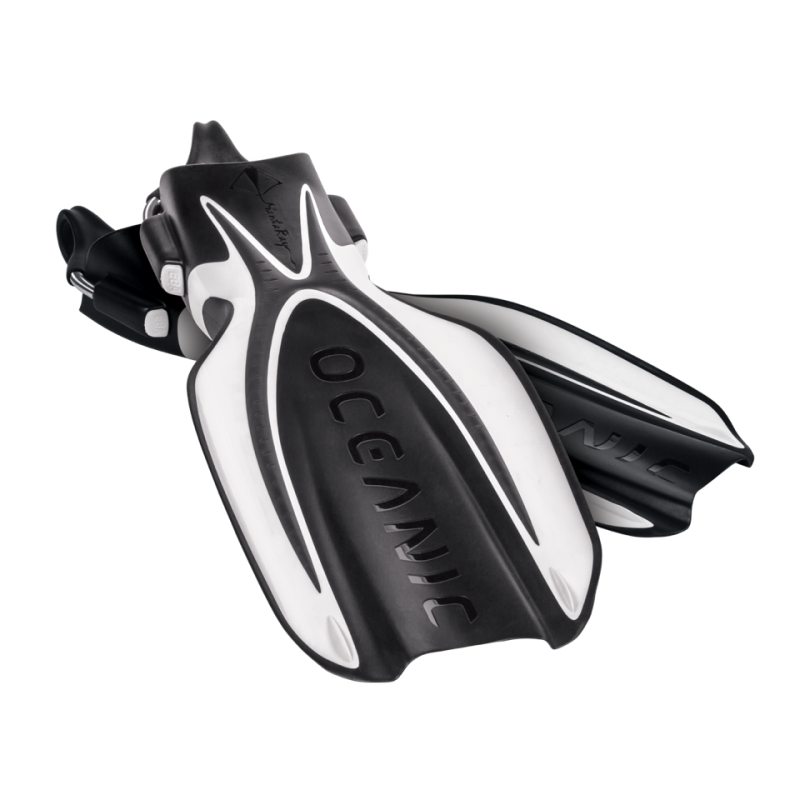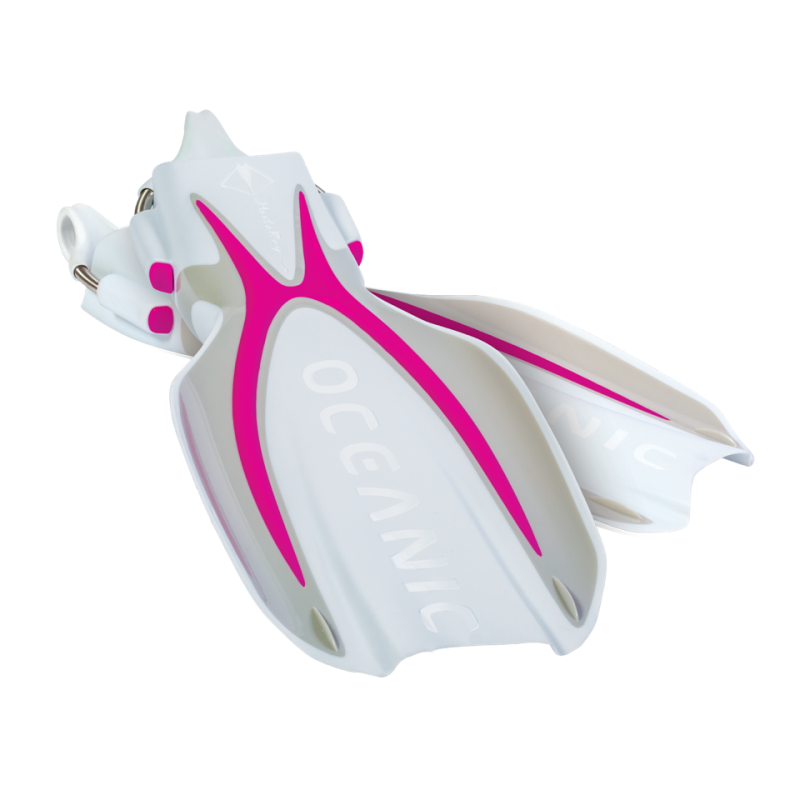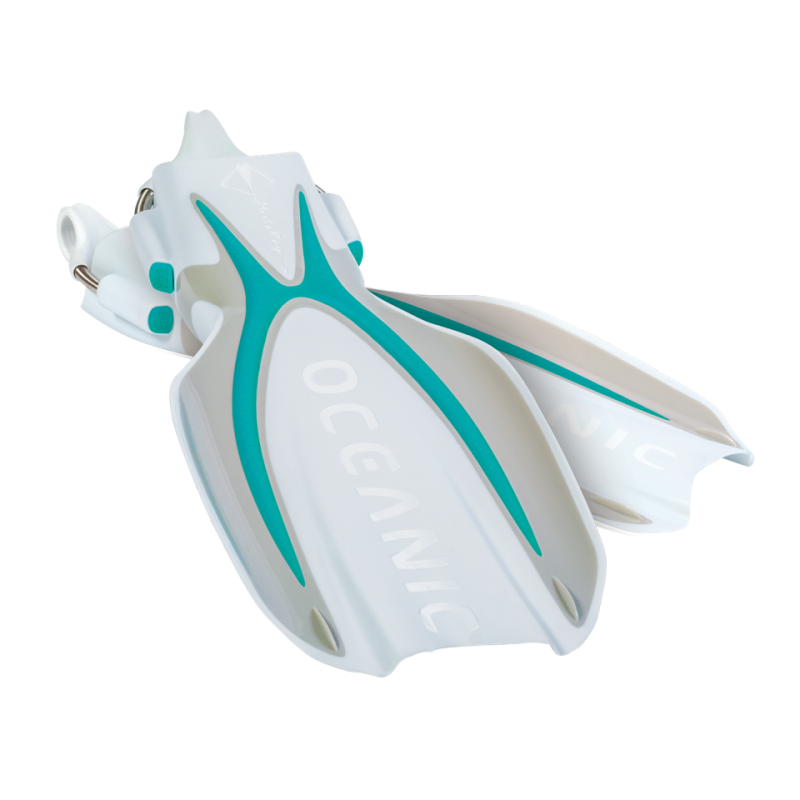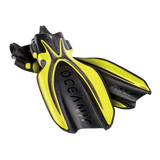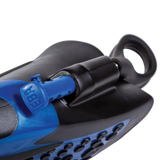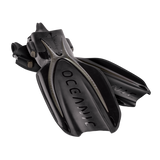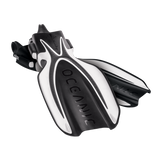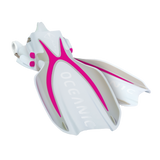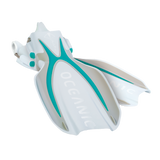 Oceanic Manta Ray Fin
Fins - Oceanic
Manta Ray Fin



The revolutionary design of the Oceanic Manta Ray fin was inspired directly from the shape and bio-mechanics of marine animals. By combining three different materials to simulate bone, tendon and fin, we've created a blade design that provides maximum power, speed & efficiency while also remaining extremely lightweight & durable. 
Of course, it's not all nature's technology, we added some of our own as well. Our new soft-pad heel spring strap has a unique ergonomic finger-loop that makes getting these fins on or off in any situation a snap. We've also replaced the standard buckle attachment points with our new Easy Buckle Adjustment (EBA) system. The EBA system allows precise adjustments for a custom and comfortable fit at anytime and without tools. 
This unique and unparalleled combination of materials and technology will deliver performance where ever and whenever you need it; from demanding currents and rough surf to long surface swims, the Manta Ray will get you there.