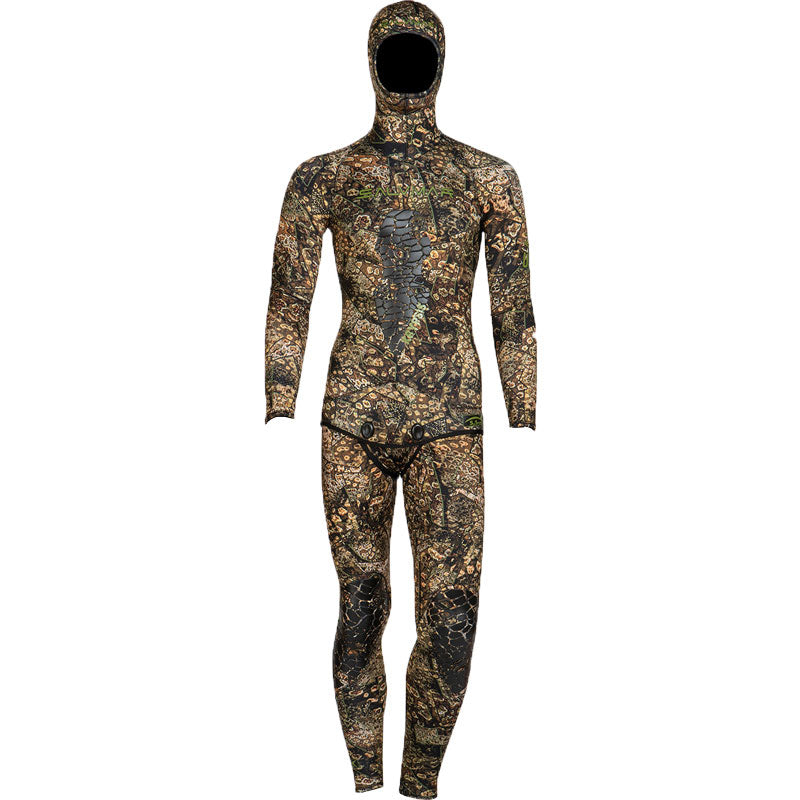 SALVIMAR KRYPSIS 101 3.5MM WETSUIT
Wetsuit - Salvimar
The Salvimar Krypsis has been a best seller for Salvimar in Australia. It's unique triple level camo creates a unique camouflage that not only breaks up your outline but also makes it difficult to focus on due to the multi level design.
Extremely functional on both tropical and temperate water reef structure. This suit is ideal for spearfishing using an ambush or silent crawl technique on the bottom.
The NEW Krypsis 101 is a 3.5mm suit with a new refined cut and higher quality neoprene than the previous model. The new cut improves the fit and increases comfort during breath up.
The upgraded neoprene increases further warmth and reinforced stitching has strengthened the suit.

KEY FEATURES:
3.5mm superstretch neoprene
Open cell internal finish
Krypsis triple level camo
2pce design with high waist pants
Integrated hood
Integrated 5mm loading pad
Comfortable anatomic design