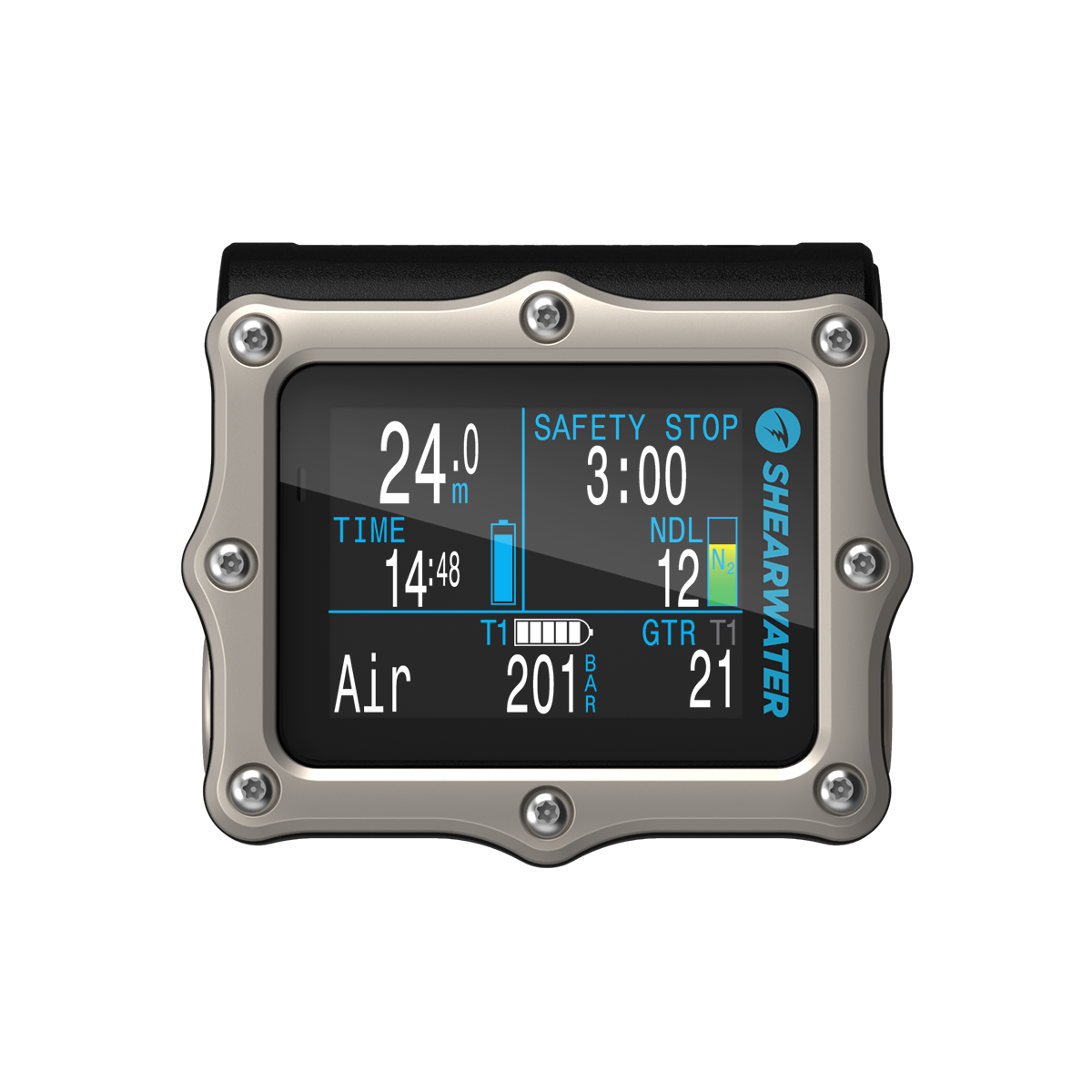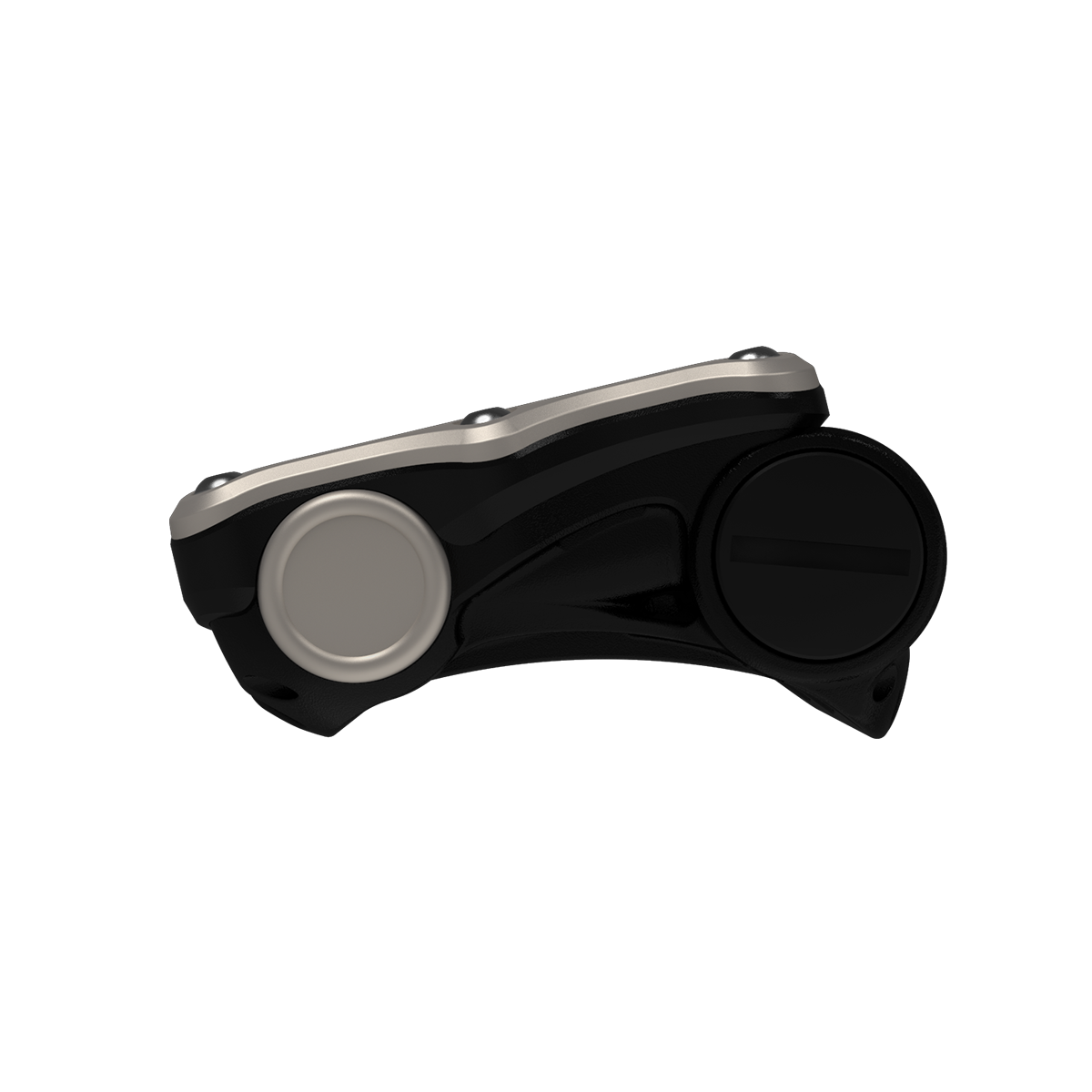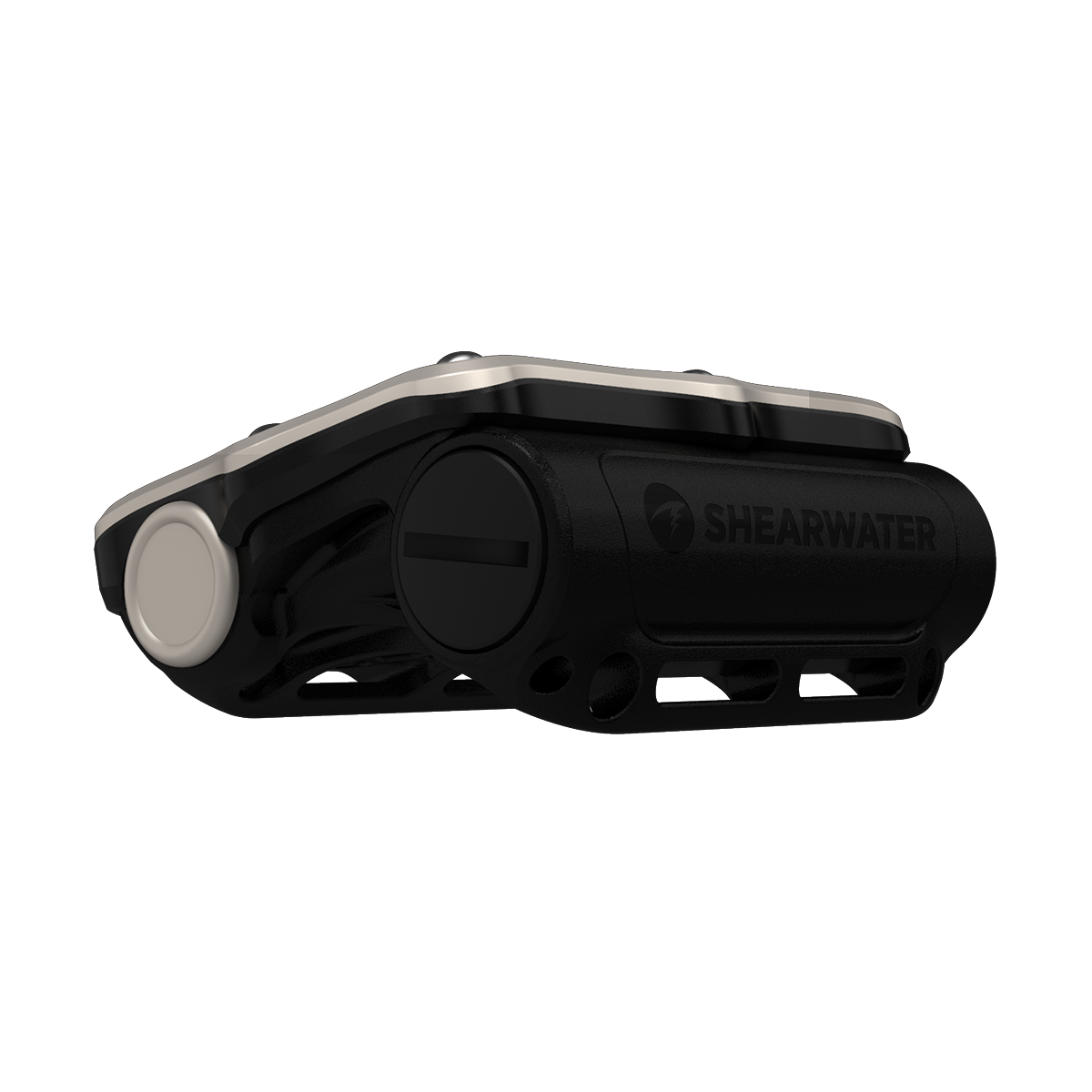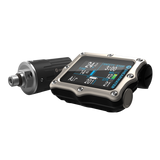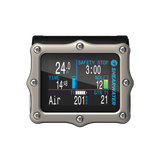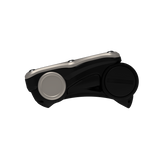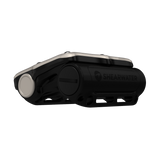 SHEARWATER PERDIX 2 TI - SWIFT TRANSMITTER BUNDLE
Computers & Gauges - Shearwater
Powerful, Simple, Reliable
The PERDIX 2 is our toughest and most reliable full-size computer yet. The armoured casing with precision titanium surround bezel and dependable titanium piezo touch buttons protect performance-enhanced electronics.
An aluminosilicate glass lens guards a fantastic 2.2" bright screen and offers improved clarity, impact, and damage resistance. A strong vibration customizable alert system draws attention at critical moments of the dive.
Air integration with up to four Shearwater transmitters allows room to grow from a first computer to a powerful, proven advanced technical diving solution. This is delivered using the trusted and easy to find user-changeable single AA battery and familiar ergonomic compact form factor.
PERDIX 2 is available in Ti and Ti Black colour finishes.

MODES (ALL AI OPTIONAL)
Air / Nitrox / 3 Gas Nitrox
3 gas nitrox recreational computer
OC Tec
Multi gas, trimix decompression computer
CC / BO
Closed circuit fixed PPO2
Gauge
Bottom timer with stop watch and dive logging
DIMENSIONS
Dive Computer
(WxHxD)
81 x 71 x 38 mm
(3.2" x 2.8"x 1.5")
Weight (Dive computer only)
190g (4.32 oz)
Ballistic nylon case
(WxHxD)
130 x 105 x 70 mm
(5.1"x 4.1" x 2.8")
Weight
115g (4.06 oz)
FEATURES
User replaceable AA battery
Air, nitrox, trimix capable
Quick OC bailout from CC
3 axis, tilt compensated, digital compass
Decompression
Dive planning
Bühlmann GF algorithm
Strong vibration warning alerts
**Only 1.5V lithium and 3.5V lithium rechargeable batteries support
vibration functions.
Aluminosilicate toughened glass
Optional VPM-B, Optional DCIEM
Dive logging
Upgradeable firmware
Bluetooth® wireless technology
Optional air integration
Up to 4 transmitters (optional)
PERDIX 2 SPECIFICATIONS
Screen resolution
320x240
Display type
LCD with LED backlight
Display size
5.59cm / 2.2"
Battery type
Single AA (any type)
Battery life
Lithium 1.5V
up to 60 Hours
AA Alkaline
up to 40 hours
Saft LS14500
up to 100 hours
Number of gases
5 OC / 5 CC
Dive log
Approximately 1,000 Hours
Depth rating
260m / 850ft
Available in DLC Black or Titanium version
 SWIFT TRANSMITTER SPECIFICATIONS
Battery type (user replaceable)
3V CR2 Lithium
Battery life
up to 300 Hours
Depth rating
200m / 656ft
Wireless mode
Low Frequency RF 38kHz