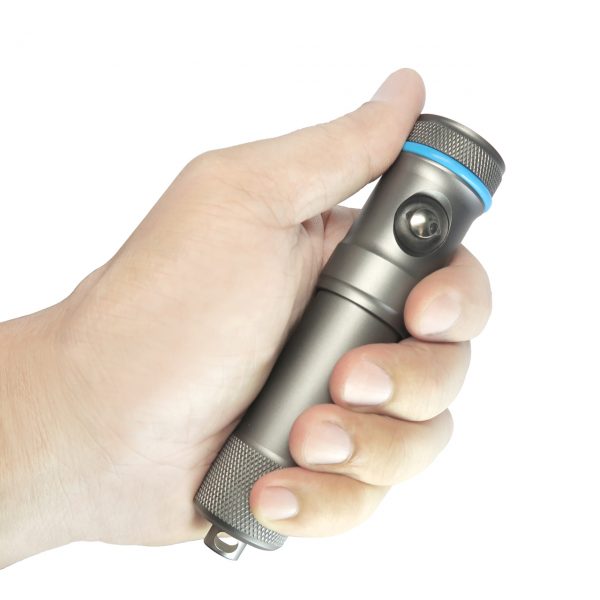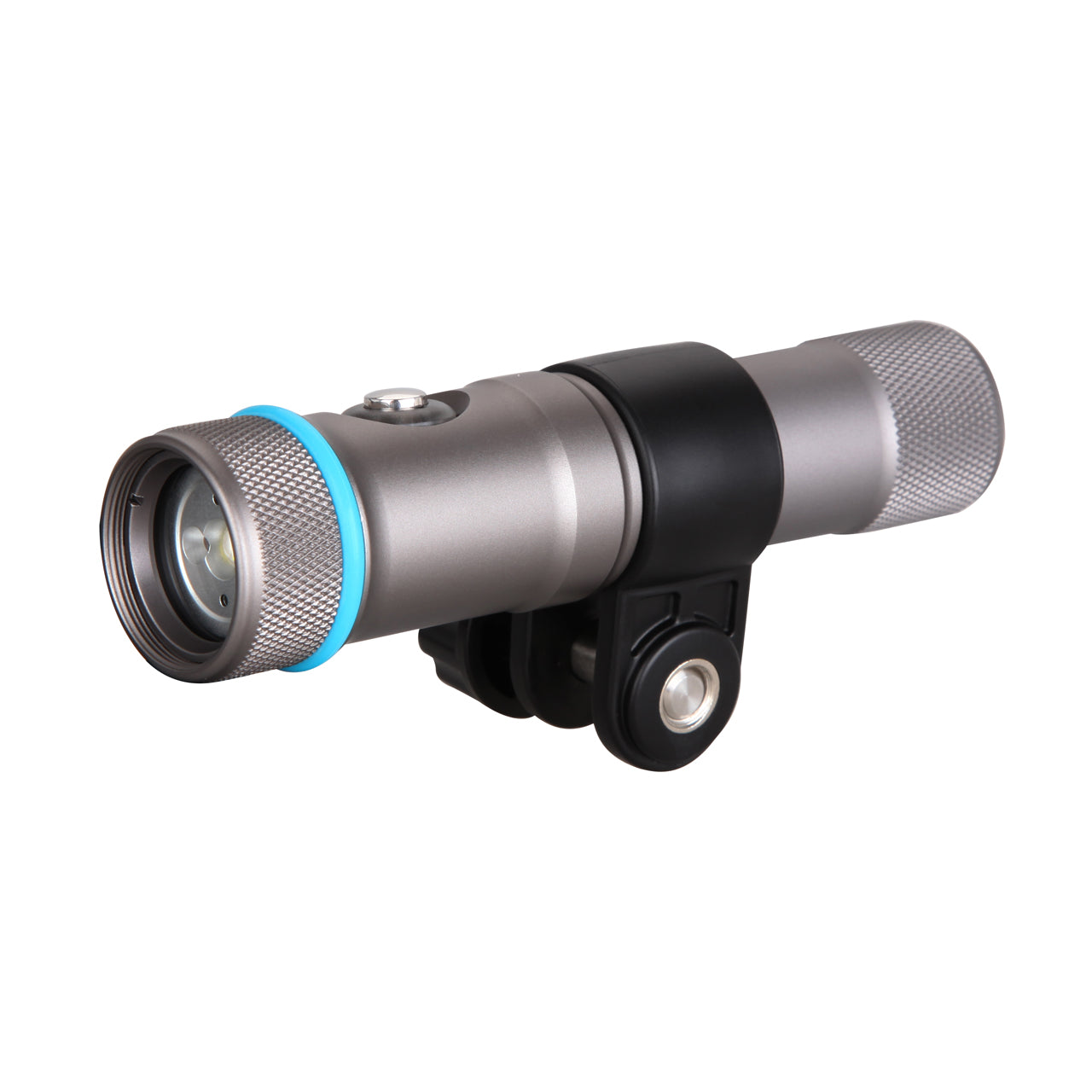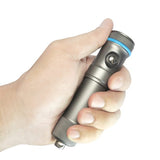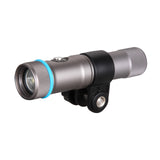 X-ADVENTURER M1500WRA VIDEO LIGHT
Torch - X-Adventurer
The M1500-WRA is a lightweight and compact underwater video or focus light. It has a 1500-lumen flood light and a 200-lumen RED LED Light.
This video light also supports Auto Flash-Off (The Light automatically shuts off for half a second when the strobe is fired).
Control is via a Push Button with a Built-in battery level indicator and is easily operated with one hand.
The X-Adventurer M1500-WRA Video Light has a YS mount to install any camera arm system easily.

Specifications
Emission Angle
100°
Colour Temperature
5500K
Total Luminous Flux/Burn Time
Wide Light: 1500lm (3 levels of brightness) @90min.  (support Auto-Shut-Off function)
Red Light: 200lm (2 levels of brightness) @210min.   (support Auto-Shut-Off function)
Battery Level Indication
(70% ~ 100%)  Green
(5% ~ 69%)  Red
(5% or less)  Flash Red
Control Methods
Push Button
Power Supply
18650 Rechargeable Li-ion battery, 3400mAh
Depth Rated
100m, IPX8 (JIS Protection Class 8)
Dimensions
Max. ø30mm x 130mm (without projections)
Weight
150g on land, 86g underwater
Materials
Anticorrosive aluminium alloy
Included Items
1 x Li-ion battery, 1 x USB Cable, 1 x USB Charger, 1 x YS adapter, 2 x Spare O-rings, 3 x Decorative O-ring