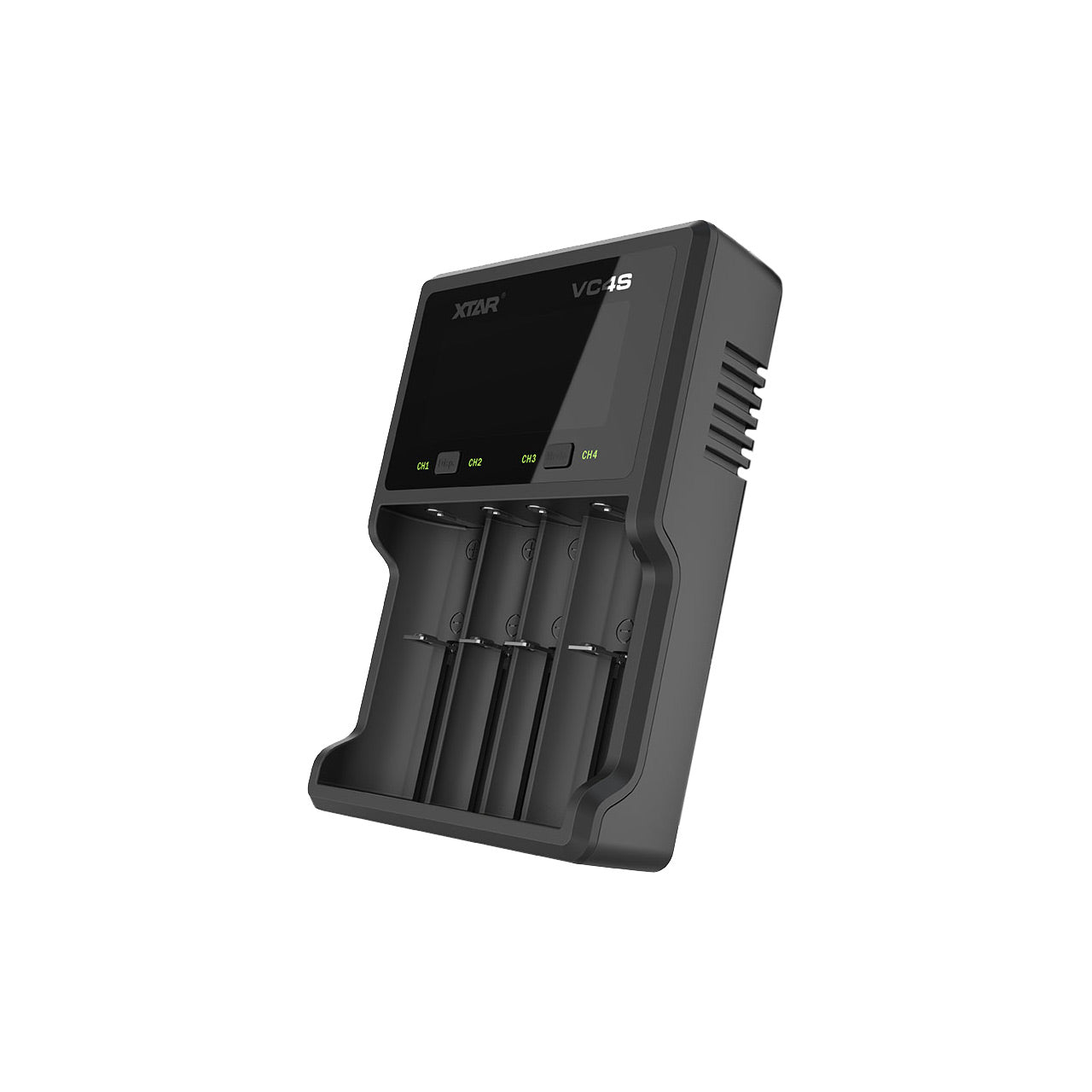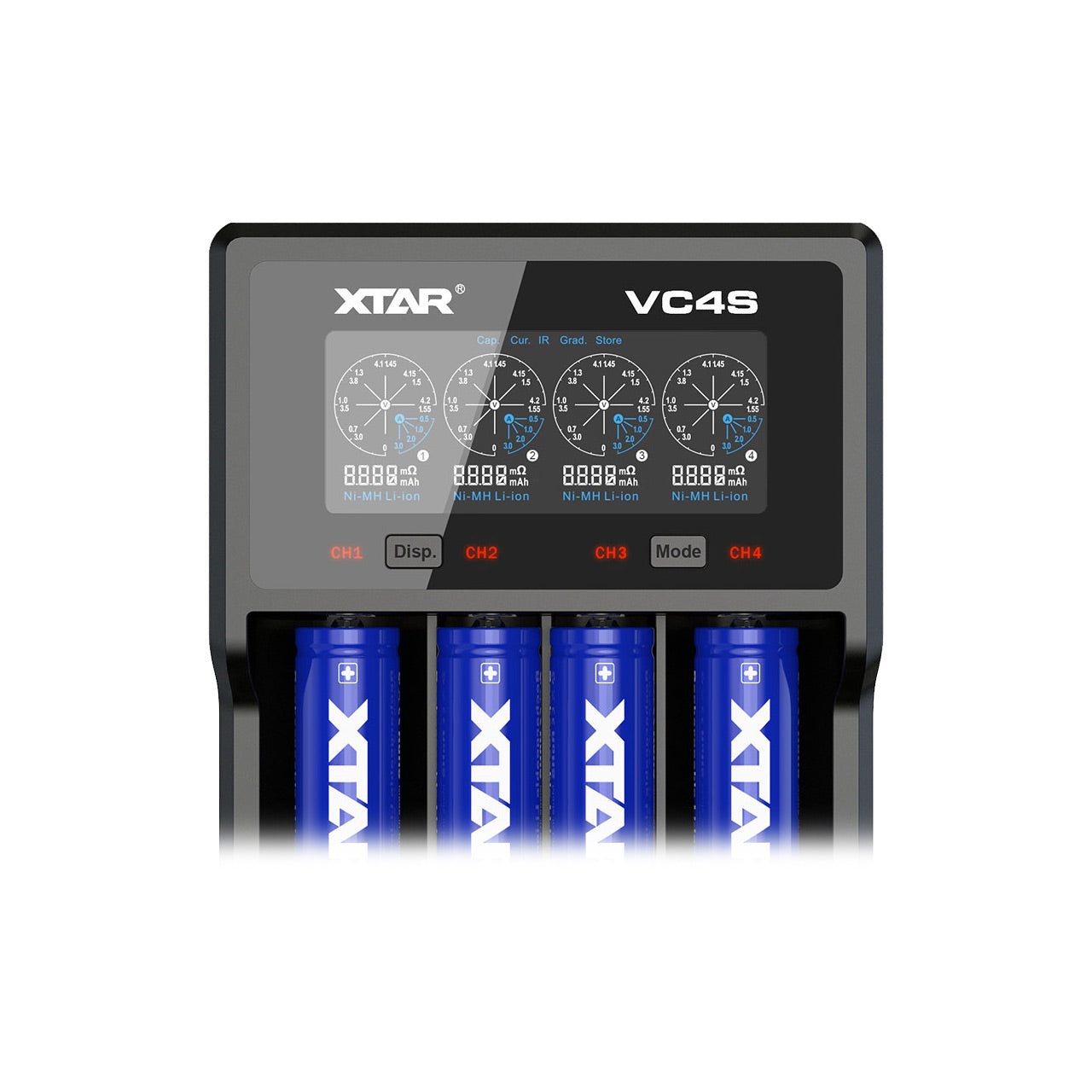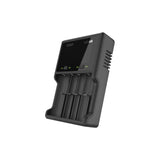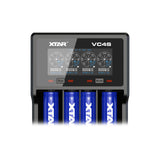 XTAR VC4SL Fast Li-ion & Ni-MH Battery Charger
Accessories - XTAR
XTAR VC4SL QC3.0 Fast Battery Charger with USB Cable for Li-ion & Ni-MH Batteries
The XTAR VC4SL is an intelligent charger for up to four Ni-MH and Li-ion Batteries. It automatically determines the battery type and size before charging. It can charge up to four batteries at the same time. Each port is independent so different types of batteries can be charged at the same time. The larger port size of this charger allows for charging from AAAA to D-size batteries. This unique charger also can recover batteries that have been over-discharged and are currently unusable.
You can use this device anywhere as power can come from various sources such as a USB port on your PC, any USB-style wall adapter or other power sources with USB-style plugs.
The LCD display clearly shows battery type, input voltage, battery voltage and charge rate. The display also shuts off to save power and with a press of a button turns the screen back on.
An excellent device for charging Ni-MH and Li-ion batteries.
Features:
Works with the following batteries 10440 / 14500 / 14650 / 16340 / 17670 / 18350 / 18490 / 18500 / 18650 / 18700 / 22650 / 25500 / 26650 / 32650 3.6V/3.7V lithium-ion and AAAA / AAA / AA / SC / C / D Ni-MH
Recognize/display/charge Ni-MH and Li-ion batteries at the same time
Independent four-channel charger
Intelligently adjust suitable charging currents
Soft start technology
3-stage charging (TC-CC-CV)
ABS durable and flame-resistant cover
Reverse polarity and short circuit protection
Compatible with any USB power adapters
LCD screen with power saving
0V activation can rescue over-discharged batteries
Ability to determine "bad" batteries
Specs:
Input: 5V DC, 2.1A
Charge Current Options: 500mA x 4 or 1000mA x 2
Cut Off Voltage for Li-ion Battery: 4.2V +- 0.05V
Cut Off Voltage for Ni-MH Battery: 1.45V +- 0.1V
Activation/TC Current: 100mA
Operating Temp: 0~40C
Size: 149x115x35mm
Weight: 210g
Includes:
VC4 Charger
Manual
USB Cable
Cover Bag